The Wondrous Nigella
Seema Chandra , Food Editor, NDTV | Updated: August 09, 2012 11:54 IST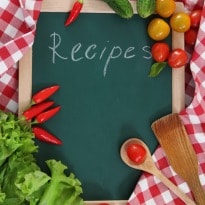 It was my first trip on the Nigella Express. I was excited. Just having her thick book with a stunning picture of her on the cover, was enough to make me add a touch of glamour to my kitchen. I have to admit, that this was a first for me. My shelves have ample cookbooks, but none authored by an international tv celebrity chef.

Back to Nigella's book...gorgeous pictures, lovely little stories weaved around the recipes. She gives you very useful details around her experiences in the kitchen. The other thing you notice about almost all her recipes is that there aren't more than 6-8 ingredients. In contrast, very few Indian top chefs tend to keep their recipes simple, almost as if the number of ingredients and the complicated marinations add gravitas to their repertoire.

Nigella on the other hand, believes in keeping it simple, both when it comes ingredients and simplicity of steps. For example, she doesn't hesitate in using marshmellows for a quickie dessert, and gives you ample options - if you don't have buttermilk, use runny yoghurt with half a lemon juice thrown in. I get the feeling this maybe a new beginning and I might end up picking up more books authored by TV celebrity chefs. I was never in doubt why Nigella had such a huge fan following, but after this purchase, I can't help feeling that her fetching popularity goes way beyond the obvious statistics.