The monsoon is here and while the rain often takes our minds straight to piping hot pakodas and samosas, you may not realise that your body needs to be just as hydrated this season as in summers. There's no denying the rainy season leads to excessive moisture in the atmosphere, but there are hot and humid days too. And therefore, to avoid dehydration we must consume water throughout the day. Besides water, there is an array of drinks that we can have during the monsoon season. It is best to consume these monsoon drinks frequently through the day. These include some hot drinks that help boost our immunity and fight seasonal flu and then there are some juicy drinks which we can drink at room temperature too.


Here Are 6 Drinks For The Monsoon Season:


Well, who doesn't like tea? And during the monsoon season, what better than brewing an aromatic cuppa of tea spiced with ginger, sweetened with honey. This is a quick and easy to make too.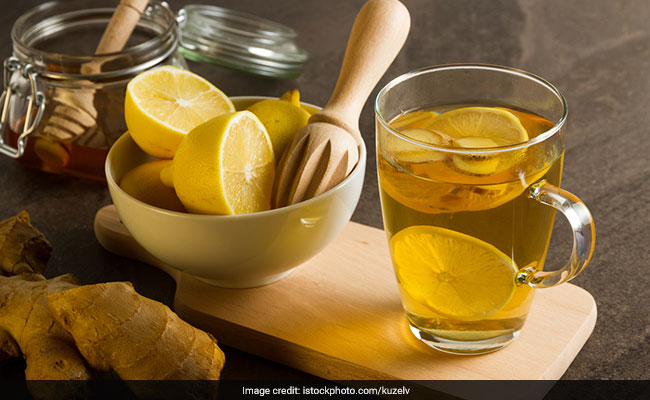 2) Chicken Nimbu Dhaniya Shorba


Rich in delicious herbs, made with water, chicken (diced), ginger garlic paste, coriander, lemon, cream, butter, turmeric powder, green chilli paste, cornflour, salt, the chicken shorba is a refreshing soup for the season.


Prepared with the goodness of orange, ginger, raw turmeric, lemon and carrot, this drink is rich in antioxidants and boosts immunity and digestion. Besides, the drink may even promote healthy weight loss. The turmeric in the drink is great for aching bones too.
4) Badam Kahwa


Arguably the most soothing drink, the Badam Kahwa, a traditional green tea preparation, is a natural source of many essential nutrients, including protein and healthy fats. Badaam makes this recipe a nutrient-rich drink that can help you keep going throughout the day.
Isn't that our favourite summer-monsoon fruit? The sharbat made with it can nourish and replenish your body from within. According to Ayurveda the fruit allays thirst and burning sensation, cures heart and blood disorders.
6) Plum Squash


Plum (or Aloo Bukhara) can be made into a rejuvenating squash that hydrates our body and satisfies taste buds too. Sweetened plum juice can be stored and then mixed with water for a refreshing beverage.


Make these monsoon drinks today and let us know which one did you like the best!