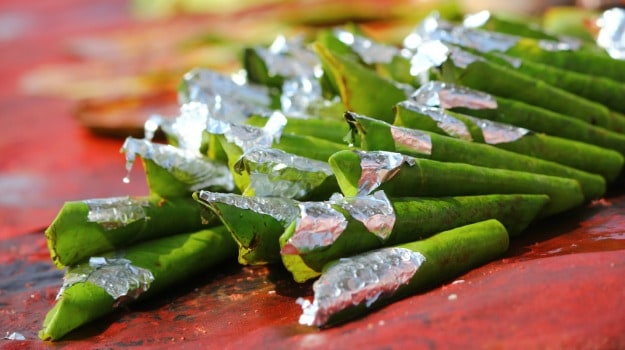 paan is made by wrapping supari (areca nut), elaichi (cardamom), slaked lime along with loung (clove), mulethi (liquorice root), mint, sweetened coconut, gulkand, cherries, and variety of saunfs.And, given the status of paans, you will find some really quirky yet amazing flavours of paans like flirt paan, fire paan, chuski paan, chocolate paan, strawberry paan and much more! Here is a list of 5 famous paan shops in Delhi NCR serving some really interesting paan flavours.

(Also Read -Paan (Betel Leaves): The After-Dinner Sweetener Goes Fashionable)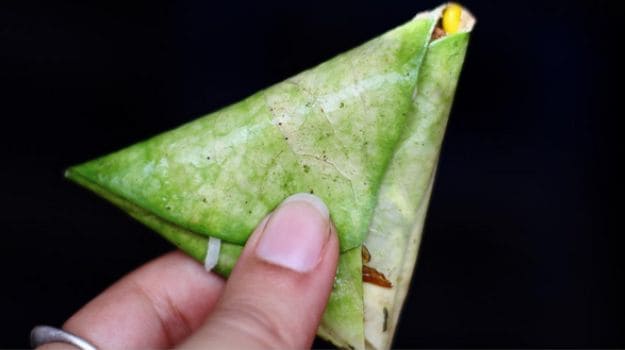 Concluding a meal with a meetha paan has been an age-old tradition and symbol of Indian hospitality
Shaan-E Paan

Shaan-E Paan in Amar Colony offers some amazing, off-beat flavours of paan that are absolutely tobacco free! And not just for its paans, the shop is also known for its mind-blowing and unique presentation. All the paans are served on ice shavings and beautiful glasses placed on a classy brass tray, which gives away a feeling of nothing less than a royal treat. But, that's not it; they have some really quirky nomenclatures for their paan as well like Shaan-e-Amar Colony, Shaan-e- Romeo Juliet, and Santa Banta.Where: C-35, Shop 3, Amar Colony
Cost For Two: INR 200 (approximately)

Gupta Paan Palace


Gupta Paan Palace has mastered the art of preparing paans in various avatars like strawberry paan, ghoondi paan,chuski paan, chocolate paan, sweet paan et al. The paan that grabs everyone's attention is chuski paan, which has a dollop of crushed ice on the top. It is one of the oldest paan shops in central Delhi and claims that their paans can be enjoyed by anyone including your little ones. This place is never empty as people regularly visit here to relish their delightful paans after a wholesome meal.

Where: PCP 01, D Block, Connaught Place
Cost For Two: INR 100 (approximately)

Pandey's Paan


Did you know who served paan to former US Presidents George Bush, Bill Clinton and Barack Obama on their visit to India? Yes, you guessed that right - it's Pandey's Paan. No wonder since then this little paan shop got all the deserving limelight. But, there's more. This place has given all their paans a little arty twist. They serve strawberry, black forest, custard, and roasted cashew amongst many other versions of appetising paan.

Where: 3, New MP's Market, North Avenue, Connaught Place
Cost For Two: INR 100 (approximately)

Paan Singh


If you are someone who likes to have a little late night stroll after a lavish dinner and don't mind tasting a nice delightful paan, then you are surely in luck. Open until the wee hours of the night, Paan Singh serves paan in very unusual flavours. Don't believe us? Then try their interesting flavours of paan like caramel, chocolate crunch, choco hazelnut and many others by yourself and do tell us about your experience.

Where: Rajesh Pilot Chowk, Sector 62, Near South City 2, Gurgaon
Cost For Two: INR 200 (approximately)

Ganesh Paan


All the quintessential paan-lovers can head to this street-side paan stall to enjoy amazing array of paans on the go. The shop serves as many as 20 different types of paans - from traditional paan to chocolate, kulfi, strawberry, fire paan, ice paan, cracker paan and much more. Their kulfi paan is a must-try.

Where: Right under the Noida Sector 18 Metro station
Cost For Two: INR 100 (approximately)

Let us know your experience to these amazing paan shops in Delhi NCR in the comment section below.


Concluding a meal with a meetha paan has been an age-old tradition and symbol of Indian hospitality, which is not only now restricted to Indian society but has also travelled to the western countries. Ideally, a