USFDA Says Lead in Maggi Within Acceptable Levels
PTI | Updated: July 18, 2017 11:56 IST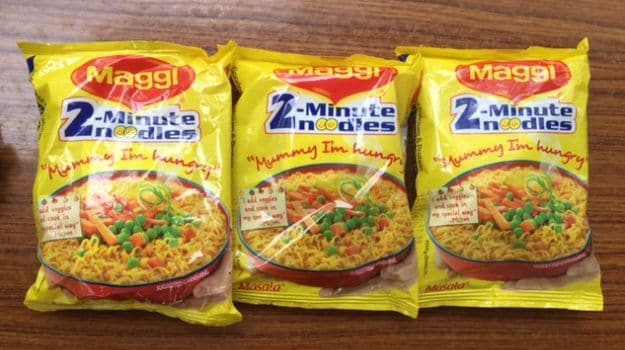 As a ban continues in India on Nestle's Maggi noodles, the US health regulator USFDA has said its tests have found the lead level in the popular instant food within acceptable levels for US consumers.

A USFDA spokesperson, in an e-mailed statement, said: "Following news reports about alleged lead levels in Maggi noodles made by Nestle and sold in the US, FDA tested a limited number of samples for lead contamination. FDA testing did not find any levels that present a public health concern for US consumers."

(FSSAI Seizes 200 Quintals of Maggi from Lucknow Warehouse)

Meanwhile, a day after the government filed a class action suit against the company seeking Rs 640 crores in damages for alleged unfair trade practices, false labelling and misleading advertisements, Nestle India denied receiving an official notice.

"We are yet to receive an official notice about the complaint filed before the National Consumer Disputes Redressal Commission (NCDRC). Our current knowledge on this issue is only media reports. We shall be able to provide substantive response after we receive the official papers," Nestle said in a BSE filing.

(Finally! FSSAI Approved Laboratory Finds Maggi Noodles Safe for Consumption)
On FDA clearance, a Nestle India spokesperson said: "We have learnt from our official importer in the United States, House of Spices, that USFDA has tested several shipments of Maggi noodles from India for lead content. Finding no unsafe lead levels, FDA released the noodles for sale in the United States."

Similarly, health regulators in the UK, Singapore, Canada, Australia and Vietnam have also cleared India-made Maggi as safe for human consumption.

(One Brand's Loss is Another One's Gain: How Other Instant Noodle Brands Are Using the Maggi Noodles Controversy to Their Advantage)

In June, food safety regulator FSSAI had banned Maggi noodles in India, terming it as "unsafe and hazardous" for consumption due to presence of lead beyond permissible limits. Nestle India too withdrew the product from the market.

FSSAI had also said Nestle India had violated labelling regulations on taste enhancer 'MSG' and ordered the company to submit a compliance report on the same. The ban on Maggi showed up in Nestle India earnings earlier as it reported a standalone loss of Rs 64.40 crore for the June quarter - its first quarterly loss in over three decades. It had posted a net profit of Rs 287.86 crore in
April-June of 2014-15.