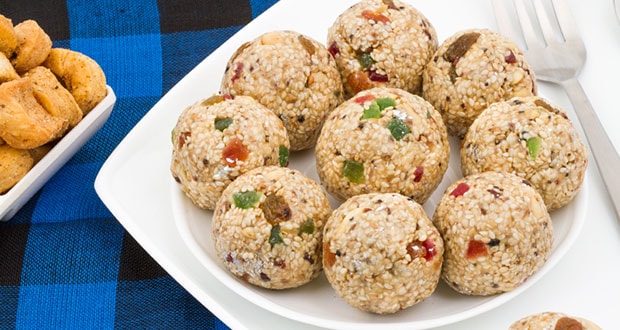 Makar Sankranti
celebrations coincides with many harvest festivals celebrated across the country during the same time with unique regional variations.
Lohri
in Punjab,
Pongal
in Tamil Nadu, and
Bhogali Bihu
in Assam, are all harvest festival that marks the significant shift in season that happens around this time.Like every festival in India,
Makar Sankranti
too has a host of signature delicacies prepared exclusively to celebrate the auspicious festival. If Diwali is incomplete without
Kaju barfi
, then no Makar Sankranti celebrations are ever complete without its round of
til(
sesame
)
and
gur (
jaggery
)
delicacies. In fact, til and
gur
are much more than just festive ingredients as they have a strong cultural and significant link with Sankranti celebrations.
'Til, gud ghya ni god god bola'
, is a common expression used to greet family and guests in Marathi households during Sankranti celebrations. The expression literally means "Eat t
il
and
gur
and speak well."
Til
and
gur
are two of the most commonly consumed foods in winters. In the winter-y days preceding Sankranti, families prepare delicacies made of til and gur like,
gajak, chikki
and
til ka laddoo.
Their longer shelf life makes it possible to store the snacks for a long period of time. Since time immemorial,
til
and
gur
have played their significant role.
Til
and
gur
are also prized in Ayurveda as two of the most winter-perfect foods that helps to keep the body warm and also increases the immunity at the same time.The oil present in the sesame seeds helps generate body heat and keeps the internal body temperature from dipping. At the same time, jaggery's iron and vitamin C content has also been used as a traditional remedy for respiratory disorders and throat problems.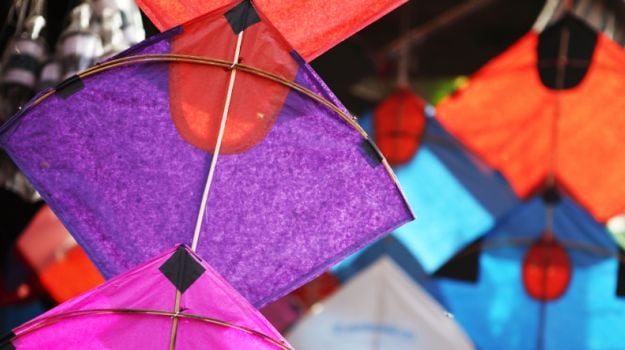 Sankranti celebrations may differ from household to household, community to community but til or gur preparations are something common to several Sankranti celebrations. Be it Maharashtra's
Til Papdi,Tilcha ladoo
, and
Puran Poli,
or Bengal's Patishapta,Moa(
laddoos
made of puffed rice and jaggery),
Nolen Gure Payesh
or the
til revdis
from Punjab and up north, the Sankranti feast is one lavish affair we can brave the harshest of winters for.