It's World Chocolate Day today, giving us a bigger reason to gorge on chocolate delights without having to think of calories. This day is observed globally every year on 7th July marking the introduction of chocolates to Europe. What's the best way to celebrate and enjoy this day? Gobble your favourite
chocolate
desserts with friends and family. If you are in Mumbai, plan your day already as we list down some amazing chocolate places that will compel you to visit one on this day! Take a look -
1. Chocolateria San Churro
When the place is all about chocolate, you never doubt it. This is what Chocolateria San Churro is offering, a range of chocolate desserts ready to be devoured on. Do not miss out on its Waffles, Cookie Sundae, Chocolate Fondue, Hot Chocolate, Churros and Tiramisu.
Where: 11, Silver Pearl, Waterfield Road, Linking Road, Bandra West (2 locations)
Cost for Two: INR 800 (approximately)
Contact: 8898011958(Also read: Where to Find the Best Chocolates in Delhi?)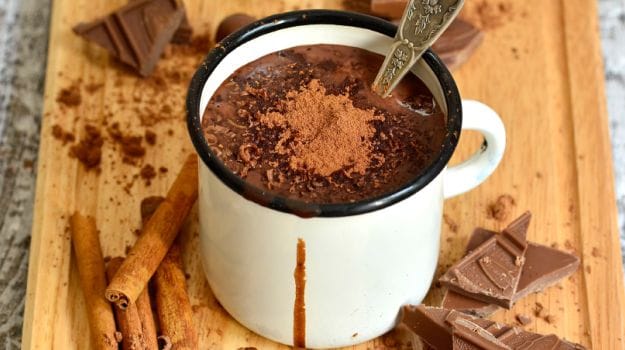 2. The Chocolate Heaven
What does heaven look like? Something like The Chocolate Heaven. With two outlets in Mumbai, this place boasts of a variety of desserts that are sure to leave you asking for more. You must definitely try Freakshakes, Chocolate Mud Pot, Chocolate Fondue, Baked Hot Chocolate and Belgian Waffles among others. If you haven't tried it yet, are you even a chocolate lover?
Where: Shop 7, Silver Arch CHS, Opposite Soni Tower, Kalpana Chawla Chowk, Borivali West, Mumbai
Cost for Two: INR 600 (approximately)
Contact: 022 30151750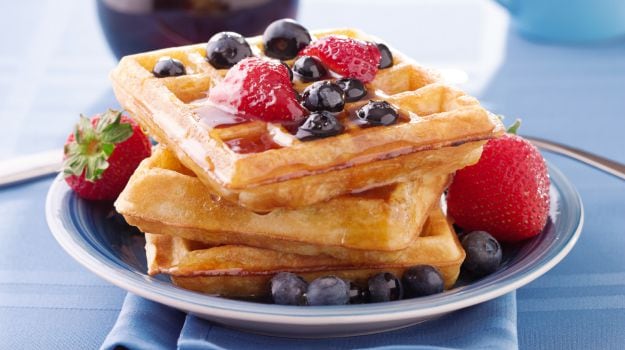 3. Café Moshe's
Cafe Moshe has six spots in Mumbai and offers mouthwatering cheesecakes and chocolate desserts. Known for its Hot Chocolate, it also promises to give you the best Chocolate Puddle, Chocolate Fudge Cookies, Chocolate Caramel Squares and Dense Chocolate Cake. Just too good to be true? Try for yourself.
Where: Oberoi Mall, Film City Road, Goregaon East, Mumbai (6 locations)
Cost for Two: INR 1,100 (approximately)
Contact: 022 28415512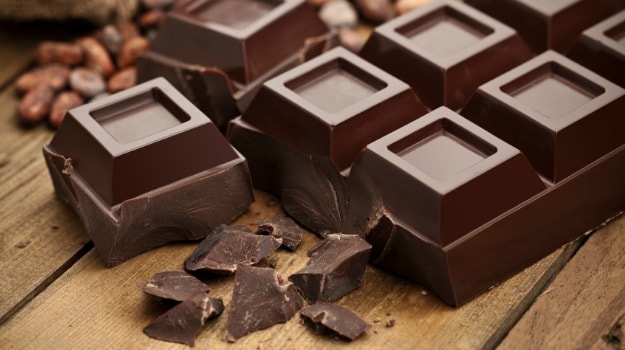 4. Fabelle at the Chocolate Boutique, ITC Maurya
The menu of Fabelle is as fancy and chic as the name and the desserts are just as lip-smacking. This dessert place is solely dedicated to chocolate desserts and we couldn't be more excited. You must try the Milk Chocolate with Turkish Hazelnut, Personalised Chocolate Cups with different fillings and toppings, handcrafted pralines made with five elements and various tempting creations that are worth a bite.
Where: ITC Grand Central, 287, Dr. Babasaheb Ambedkar Road, Parel, Mumbai, Maharashtra
Cost for Two: INR 1,250 (approximately)
Contact: 022 30151673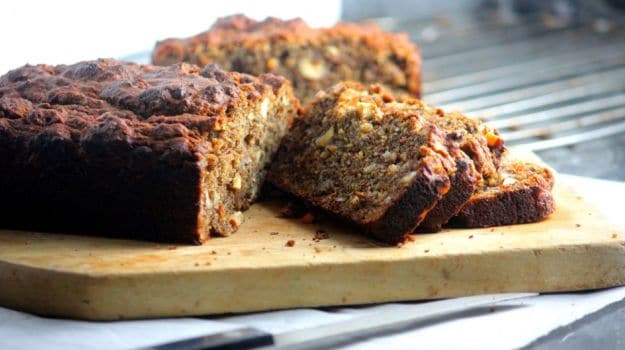 Photo Credit: T. Susan Chang
5. Guilt Trip
Guilty of having too many chocolates already? Well, chocolate lovers will tell you that there's too much is never enough. Visit Binge on a little more at Guilt Trip which boasts of its Macaroons, Gooey Chocolate Cake, Brownie, Chocolate Mousse, Chocolate Cupcake and Molten Chocolate Pastry. This fancy place is sure a delight to your eyes.
Where: Ground Floor, 15 A, Union Park, Carter Road, Bandra West
Cost for Two: INR 550 (approximately)
Contact: 9920491203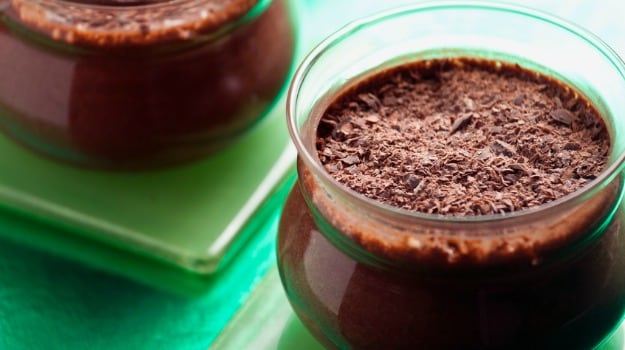 6. Ice Cream Works
A small outlet having more than 14 sub-outlets in Mumbai, Ice Creams Works does works its way through. This parlour is bound to make you want more with every bite you take. You must try its premium range of chocolate ice creams that include Crispy Dark Italian Chocolate, Sticky Toffee Chocolate, Almond Praline Chocolate and Belgian Chocolate Cookies.
Where: Vedant Drushti, Plot 4, Shop 3, Near Star Daily, Sector 19, Kamothe, Navi Mumbai
Cost for Two: INR 200 (approximately)
Contact: 022 30151274(Also read: 10 Best Pubs in Mumbai)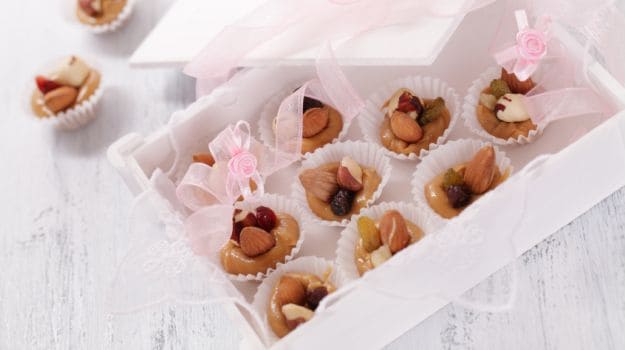 7. La Folie Lab
The best thing about a bakery is the aroma of the freshly baked goods that automatically make you want to gobble one of them. If you have a sweet tooth and are craving for some chocolaty dessert, La Folie Lab is the place. Anything chocolate here is to die for, especially Tout Chocolate, Chocolate Praline and various chocolate coated nuts you would love to devour on.
Where: Unit 10, World Trade B, Ground Floor, Kamla Mills, Lower Parel, Mumbai
Cost for Two: INR 800 (approximately)
Contact: 022 33956007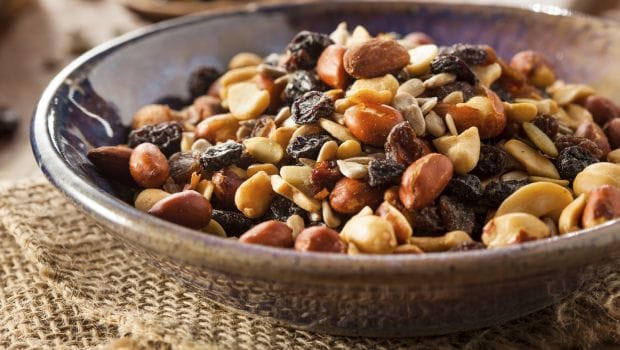 8. The Chocolate Room
All chocolate lovers, at least once in their lifetime may have wishes for a room full of chocolates. Well, looks like The Chocolate Room is making your wish come true, well somewhat. You must try their Hot Chocolate, Chocolate Avalanche, Brownie Chocolate, Kit-Kat Shake and various 'Choctails' to make your visit a special and chocolaty one. Any doubts? Rush to your nearest spot.
Where: Shop 1, M G Road, Opposite Kotak Mahindra Bank, Ghatkopar East, Mumbai
Cost for Two: INR 500 (approximately)
Contact: 9029676729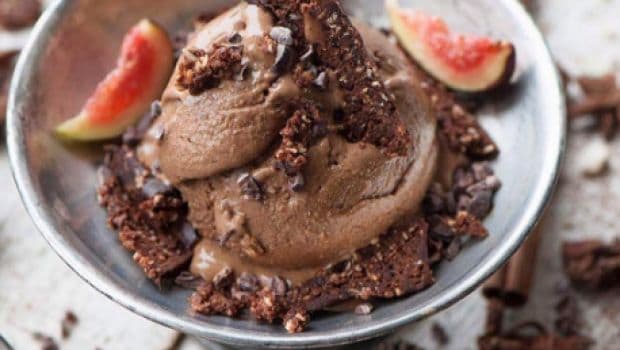 Photo Credit: Instagram/thoseveganguysblog
9. Dark Temptations
Dark Temptations is yet another bakery that serves some amazing chocolate desserts, which includes Chocolate Truffle, Chocolate Mousse, Chocolate Chiffon and cakes to die for. If you haven't been here already, today is just the perfect day to begin with.
Where: 24/30 Federation House, Opposite Metro Cinema, Marine Lines, Mumbai
Cost for Two: INR 400 (approximately)
Contact: 022 22050069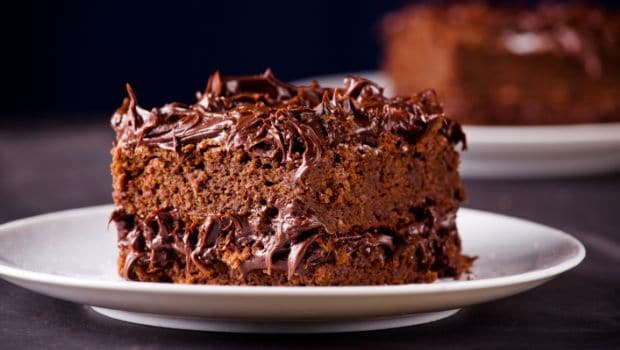 10. Death By Chocolate
This dessert place has a range of premium and exotic desserts and cakes that are surely going to leave you asking for more. It has tarts, cupcakes, brownies, mousse, cakes, fruit cakes and other decadent chocolate treats to live up to its name. Do not miss the Chocofruit Extract fruitcake, Chocochip Cupcake, Chocolate Mousse and Choco Lava muffins.
Where: 1, Near Chandivali Studio, Opposite Oberoi Garden, Chandivali, Mumbai
Cost for Two: INR 200 (approximately)
Contact: 9920927266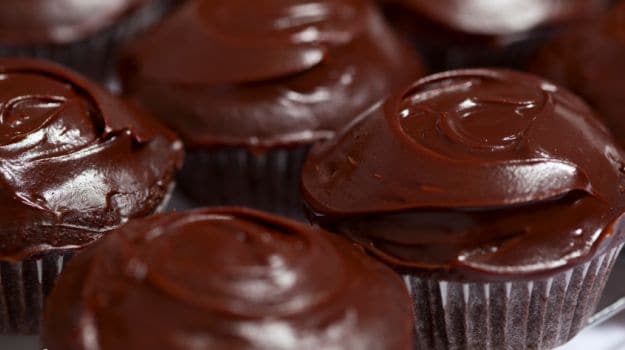 Do tell us, which one did you visit and what all did you have! Happy World Chocolate Day and happy binging!