Adharika kapoor | Updated: February 08, 2018 13:19 IST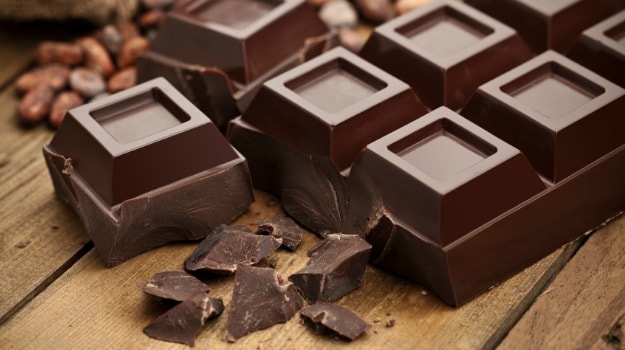 chocolate, especially on Chocolate Day, is a dream come true for most of us. Valentine's Day is almost here and we are all looking to celebrate it with our loved one. But we steer away from such indulgences to cut extra calories. With the world striving towards a more cautious and conscious attitude in line with fitness and health, eating chocolate for breakfast is not what is considered healthy. However, various studies point out the advantages of eating dark chocolate - be it as a mood lifter, improvement of heart function or a source of antioxidants. You can actually eat chocolates everyday considering you choose the right type and the right portion.

A recent study conducted by Syracuse University states that the consumption of chocolate on a daily basis, especially for breakfast is good for you. Every morning, we require a healthy start to the day that induces us to undertake the challenges that the day puts forth. We require strength and our brain must be vigilant enough to break away from the hindrances. That is exactly what starting the day with chocolate does. Chocolate has the ability to improve cognitive functioning.
Ever heard of this, eating dessert in the morning helps you lose weight? Yes, you read that right. A study conducted by Tel Aviv University goes on to suggest that beginning your day with dessert enables weight loss and also helps regulate weight. The world is advancing and so is chocolate. But the ambiguities associated with chocolate and the time of consumption is cleared here. It is linked to the metabolism rate during the morning time, which is much faster thus allowing the body to keep the cravings aside. Once the need for sweets is fulfilled in the morning, the body develops greater resistance to an urge for more sweets. The best results can be witnessed by consuming a combination of chocolate, carbs, proteins etc. This provides the body with the necessary nutrients required to start the day.



It is often believed that chocolate is an energy booster. What's better than starting your day with an energy inducing ingredient? What's more surprising is a study conducted by Warwick University that suggests that eating chocolate can reduce the risk of diabetes and heart related diseases. But there is a limit to the amount of consumption on a day to day basis, restricting it to not more than 100 g per day.

(Also Read: Top 6 Health Benefits of Dark Chocolate)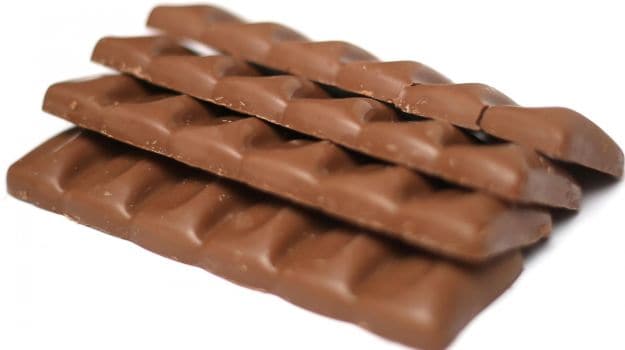 Chocolate Day 2018: It is often believed that chocolate is an energy booster

Additionally, chocolates, mainly dark chocolates have anti-oxidizing properties. We are always on the go, and our busy schedule often leaves us with little time for breakfast, the most important meal of the day. But if it includes chocolate, we are sure that you will look forward to breakfast everyday.

There are a multitude of variations and combinations where chocolate features as an important ingredient. We often display a laid back attitude in our choice for breakfast, often immersing ourselves in things that take less effort and little preparation time. Creativity and innovation appear in close tandem; while your dish may be as simple as porridge, it can always be garnished with chocos, cocoa powder or even a chocolate spread. That is where creativity comes about, enhancing the taste and nourishing your body with the required nutrients.

So next time you're doubting your "self controlling" ability, stop the thoughts. You're going the right way. As times are changing, our habits must too. Consuming chocolate for breakfast need no longer be brushed under the carpet, considering the host of health benefits it provides to the body.



How to Use Chocolate for Breakfast

Bring an end to your mundane, quick-fix breakfast and dare to spruce it up with chocolate. An adventurous mindset can keep the endorphins running, resulting in a happier and healthier you and that's exactly why we turn to chocolate. Chocolate possesses the ability to relax the nerves due to the 'theobromine' present in it. No wonder, when you're stressed, you seek comfort foods like chocolate. Who says chocolate doesn't have minerals? It's a popular repository of potassium, zinc, magnesium and the like. What more could you ask for?

(Also Read: Eating Chocolate May Be Good Your Heart. Here's How )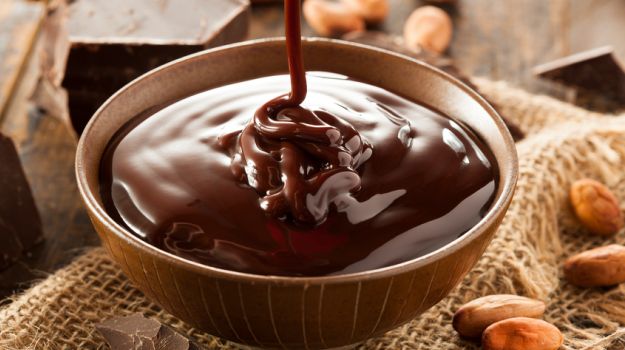 Happy Chocolate Day 2018: Chocolate sauce can be used to spread on bread. Photo credit: Istock


Imagine incorporating a chocolate lifestyle! Chocolate granola bars appeal to most; they're easy to make at home and healthy at the same time. Bread with chocolate spread and peanut butter makes for an ideal breakfast. You can even include a glass of hot or iced chocolate. How about trying Chocolate Parantha? You are sure to be relishing it till the last bite.

Lets kick-start the day with luscious, delicious, chocolate capped strawberries with pancakes and syrup, for it not only brings about a smile on our faces but also sets the dopamine and serotonin in full swing. There's no way you'll end up in a tiff with your boss!

Disclaimer:





The opinions expressed within this article are the personal opinions of the author. NDTV is not responsible for the accuracy, completeness, suitability, or validity of any information on this article. All information is provided on an as-is basis. The information, facts or opinions appearing in the article do not reflect the views of NDTV and NDTV does not assume any responsibility or liability for the same.




Waking up to a heavenly dish, predominated by