When the
cupcake
revolution took off, little did the pastry chefs know that it would take the world by storm. So much so that years later it still seems to be the top selling item in most bakeries across the globe and there's just no getting over it. The tiny, little miniature cakes wrapped in beautiful paper cups, topped with smooth and creamy frosting, and adorned with myriad sprinklers are not only a sight for the sore eyes but an immensely satisfying treat for anyone with a
sweet craving
. Probably, what makes them such a huge hit is the fact that they are bite-sized, which somehow makes you feel less guilty indulging, and they come in so many interesting flavours!While the Americans may have brought about stardom to cupcakes, the rest of the world has contributed in fabulous ways to presenting it like never before. Take India for example, where we have
gulkand
cupcakes, baked
rasgulla
cupcakes,
gajar halwa
cupcakes and what not! Innovation is definitely where the money is, although the classics can never be forgotten –
dark chocolate
,
strawberry
,
coffee
, and red velvet among many others popular cupcake recipes.Did you know that
cupcakes
are also referred to as 1234? This number basically signifies the measures of the ingredients in the recipe – 1 part butter, 2 parts sugar, 3 parts flour and 4 eggs. It's an easy and convenient way to remember the recipe. The best part is that making cupcakes at home is not a difficult task at all; it can even be a fun activity for kids. All you need are a few basic
baking
ingredients and tools, your favourite flavours, some sprinklers and a little patience.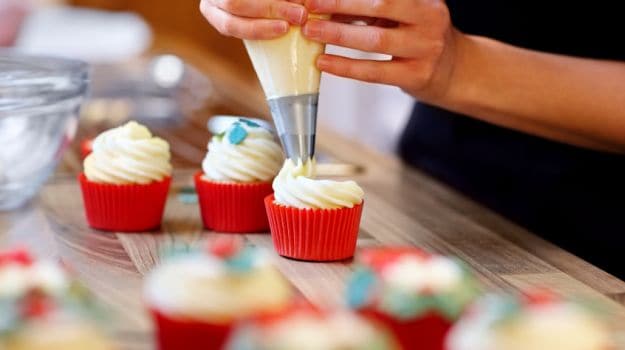 Flavours to Play With
When it comes to cupcakes, there is no end to creativity. In terms of flavours too, you have hundreds of options. But remember, the secret to making good cupcakes is to ensure that the base cake is nice and moist. If it tends to be dry, it won't make as delightful a treat no matter the swirls of icing you top it with. You can stick to basic butter
cake recipe
, or try your hands at chocolate, red velvet, marble, carrot cake, or strawberry cake to begin with.For the icing on top, buttercream frosting is usually the most preferred choice as it makes the little treats absolutely irresistible. You can also opt for cream cheese frosting or
chocolate
ganache to dress the cupcakes. These icing recipes are easy to whip up at home without you needing to put in much effort. Or if you are short of time, you can also dust icing sugar on top and decorate the cupcakes with sprinklers and adornments such as choco chips, candies, sugar nests, chocolate shavings, fresh fruits, roasted nuts,
salted caramel
, etc.What makes cupcakes so tempting is also the way it is laid out. If you have a party coming up, think of interesting ways to serve them to your guests. You can arrange them on a plain chopping board in quirky shapes or even as the name of a person. Or pile them up on a cake stand to make a delicious pyramid.
Liquor-based
cupcakes can be presented in different liquor glasses. For example, if the cupcakes contain wine, you can arrange them in wine glasses. Another simple way is to tie them with colourful ribbons.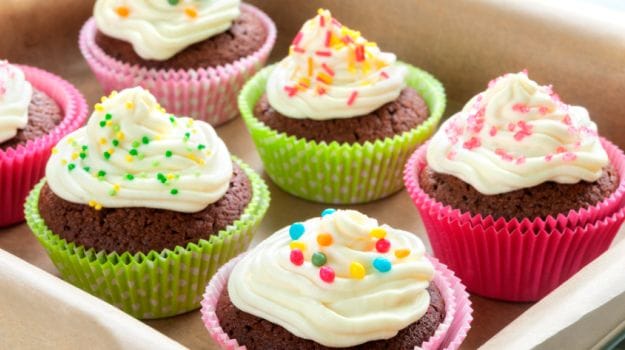 Top Recipes
Here are the best of our cupcake recipes to help you get started at home –
1.
Peanut Butter & Chocolate Cupcakes
By Chef Divya Burman
If you love all things sweet and nutty, these delicious peanut butter and chocolate bar cupcakes will prove totally irresistible!
For the recipe, click
here.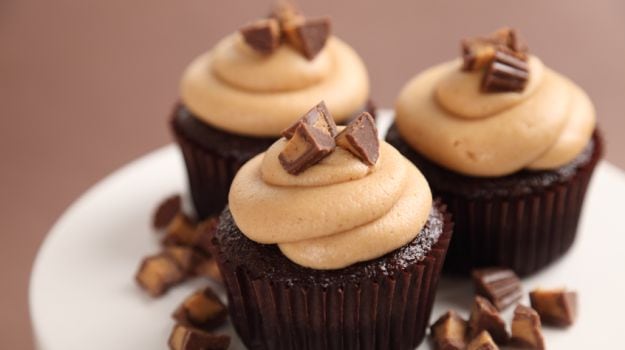 2.
Gulkand Cupcakes
By Chef Swasti Agarwal
An easy-to-bake, eggless cupcake recipe with the aroma and flavour of the sweet rose petal preserve - gulkand. These beauties can be quickly whipped up for a festive dinner party.
For the recipe, click
here.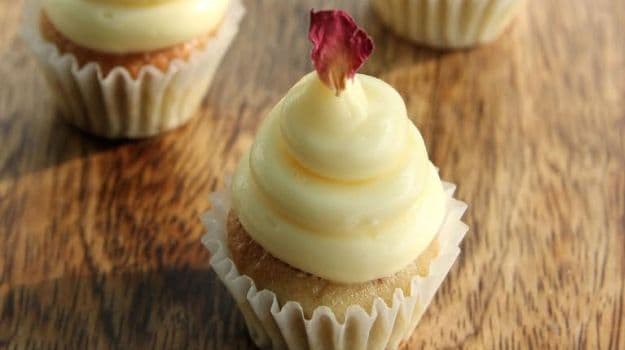 3.
Strawberry Amaranth Cupcakes
By Plavaneeta Borah
This sinful cupcake is a winter delight, loaded with the seasonal goodness of the winter berry and amaranth flour. The delicate buttercream is hard to resist!
For the recipe, click
here.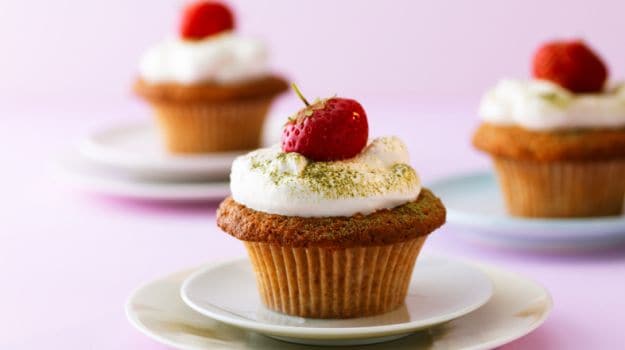 4.
Eggless Coffee Cupcakes
By Chef Nishtha Asrani
Soft and spongy eggless cupcakes with a coffee kick. Smothered with coffee cream cheese frosting, they make the perfect tea-time treat.
For the recipe, click
here.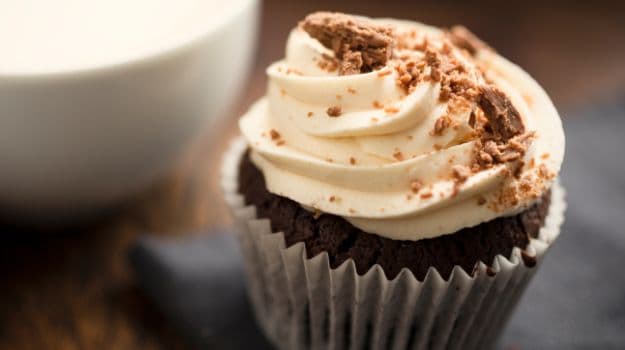 5.
Festive Cupcakes
By Chef Andy Verma
These little spongy cupcakes frosted with a delicious lemon icing and topped with little decorative cake dressings are perfect for a festive occasion.
For the recipe, click
here.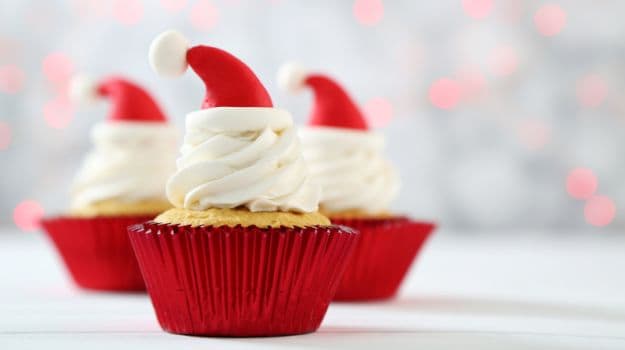 6.
Fruit Cupcakes
Delicate cupcakes loaded with the goodness of fruits and topped with whipped cream and mint sprigs.
For the recipe, click
here.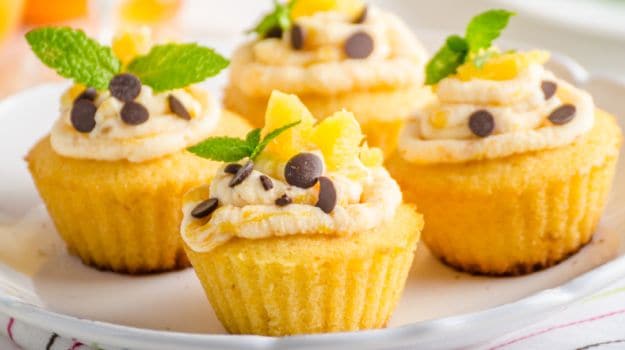 7.
Eggless Red Velvet Cupcakes
By Chef Ajay Chopra
Sweet Siren! Red velvet cupcakes calling, this time with a twist. Get the radiant red colour with an innovative addition of beetroot. Indulge and enjoy.
For the recipe, click
here.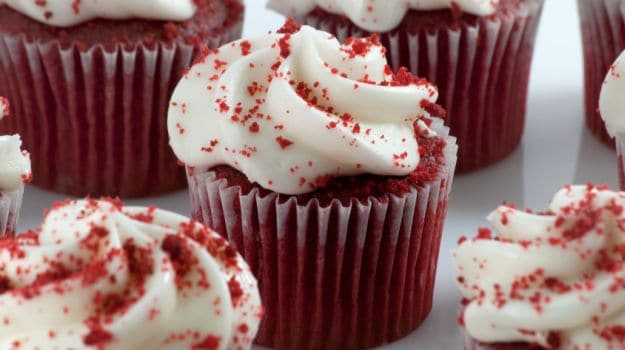 8.
Vanilla Bean Cupcakes
By Chef Suhani Mahajan Bhel
Try these beautiful looking vanilla bean cupcakes topped with almond scented cream and toasted almond flakes.
For the recipe, click
here
.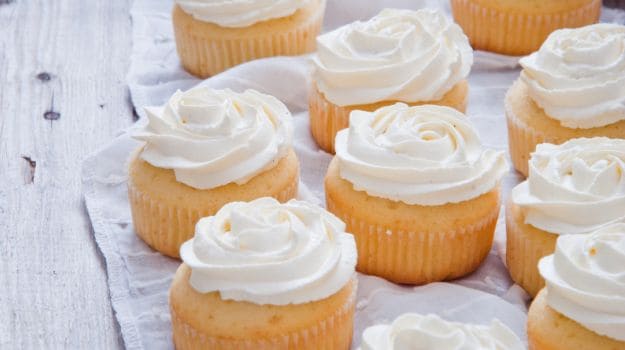 9.
Mud Chocolate Cupcake with Chocolate Ganache Frosting
By Chef Divya Burman
A sinful chocolate cupcake topped with a chocolatey frosting. An absolute delight for all the chocolate fans!
For the recipe, click
here.