Are your nails less than perfect? Have you started spotting peeling, discoloration, swelling and changes in the shape or thickness of your nails? If yes, then it is high time that you start taking cues from all these warning signs. Your nails can tell a lot about your diet and health. By just having a glance at your nails, you can tell if there's any deficiency in your body or not. Every month, healthy nails grow on average of 3.5 millimetres (mm), depending upon your nutritional status, medications and ageing process. However, if your diet lacks some essential nutrients, then your nail health tends to deteriorate significantly.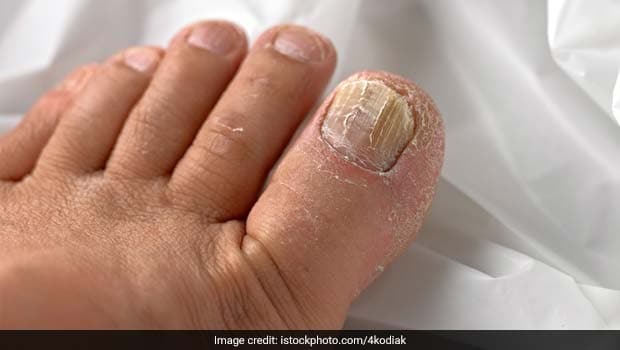 Vitamin deficiency can lead to dry and brittle nails.
If you have dry and brittle nails, then there are high chances of your diet lacking in different vitamins. Brittle nails can be due to a deficiency in vitamins A and C or the B vitamin biotin. Biotin plays a major role in the growth of nails, where a consumption of minimum 30-40 micrograms per day is required to ensure
healthy nails
. Foods that are rich in biotin include bananas, avocado, and even salmon.
Including these foods in your daily diet can help you get those perfectly-shaped nails. Apart from this, vitamin C also facilitates the healthy growth of nails. Lemon is a rich source of Vitamin c which acts as a bleaching agent and aids in removing yellow nail stains.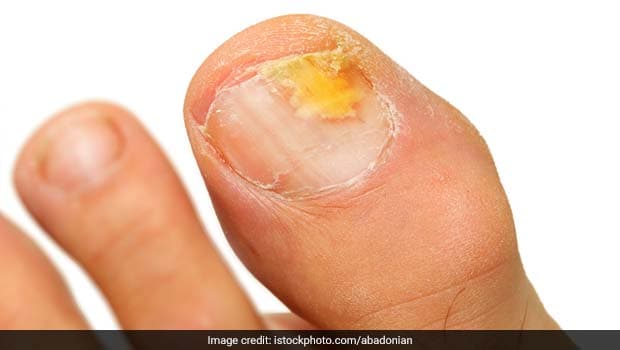 Vitamin c aids in removing yellow nail stains.
This goes without saying, that a balanced diet which is packed with proteins, vitamins, and minerals will undoubtedly make your nails stronger and healthier from inside out. However, a deficiency of vitamin B12 in your diet will lead to vertical ridges on your nails. They get more prominent with age, however, in some cases, nail ridges may also be due to lack of protein in the body. Including eggs in
your daily diet will strengthen the nails as it is rich in vitamin D, B12 and
proteins
.Nails that curve upward at the edges may be a sign of iron-deficiency in the body. If your daily diet lacks foods like leafy greens and beets, then such signs are bound to occur. Foods that are a rich source of folic acid can be beneficial for your nail health, if consumed in adequate amounts
It's worth understanding what your nails reveal about your overall health and diet patterns. Simple tweaks in your diet can help you deal with a lot of these signs and symptoms.
About Deeksha SarinAn eccentric foodie and a die-hard falooda lover, Deeksha loves riding scooty in search of good street food! A piping hot cup of adrak wali chai can make her day bright and shiny!