The world of
herbal teas
is gigantic - you can mix a range of herbs and flowers together to brew soul-soothing teas at home.
Kashmiri Kahwa
is a quintessential example of merging the goodness of herbs, nuts, and spices in a way that is not just palatable but also provides many health benefits. One of the recent additions to the club of herbal teas is nettle tea, derived from stinging nettle leaves. Interestingly, the leaves in their natural form can cause much pain to the person who grabs or holds them, while the same when carefully plucked can be used to make remedies for a host of ailments.
Reportedly, nettle tea leaves have been a part of ancient medieval medicine for treating and curing a range of diseases including hay fever, bone-related issues, and allergies among others. "Stinging nettle scientifically known as Urtica dioica has a long medicinal history. In medieval Europe, it was used as a diuretic as well as to treat joint pain and muscle pain. Today, it is used to treat urinary tract infections, muscle and joint sprains, insect bites as well as skin conditions like eczema, psoriasis and acne," University of Maryland, Medical Centre.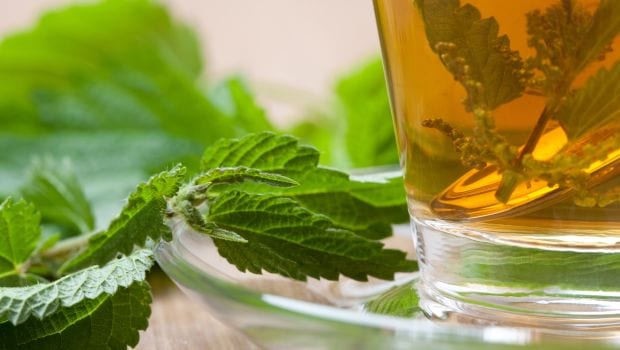 Stinging nettle is available in a variety of forms in the market - from tinctures, fluid extracts to tablets, ointments and creams. However, the best and the most convenient way to consume it is in the form of tea.
Nettle tea is gradually assuming huge popularity in the West, a part of it is attributed to its excellent detox properties. The best way to consume it would be to opt for the tea-bags easily available in the market.
You can have it at least twice a day - or more - whenever you wish.
Making nettle tea a part of your daily cleanse routine sounds like a good idea, here are more reasons to do so:
1. "Nettle leaves are potent. They have properties which cleanse your body, blood, flushes out toxins and facilitate maintaining a clearer skin," noted Shilpa Arora ND, a renowned health practitioner, nutritionist and certified macrobiotic health coach.
2. Nettle tea is excellent for people who face water retention issues.
3. It also helps balance excess sodium in the body.
4. Nettle tea is excellent for boosting metabolism and immunity.
5. "Nettle tea is made by seeping nettle leaves in hot water, it is said to be great for relieving joint pains and menstrual cramps", Dr. Rupali Datta, Consultant Nutritionist.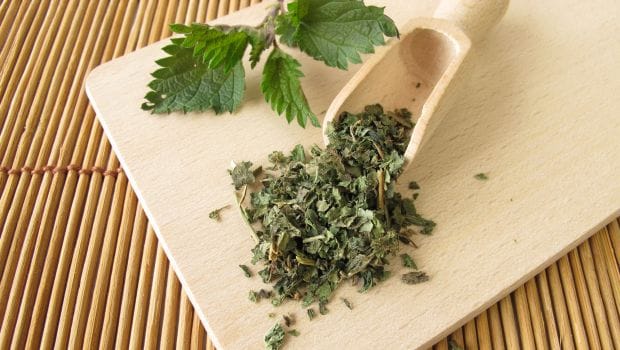 6. "Apart from cleansing the skin, regular nettle tea consumption helps alleviate puffy eyes," shared Shilpa.
7. Nettle leaves are laced with anti-inflammatory properties, "this makes it a good option for combating allergic reactions," shared Dr. Datta.
8. Nettle leaves have also been used in blood tonics with an aim to purify blood.
"I tried nettle tea-bags when I was in London. These can be had like your regular herbal or green tea. You can even combine it with Chamomile tea and others," concluded Shilpa.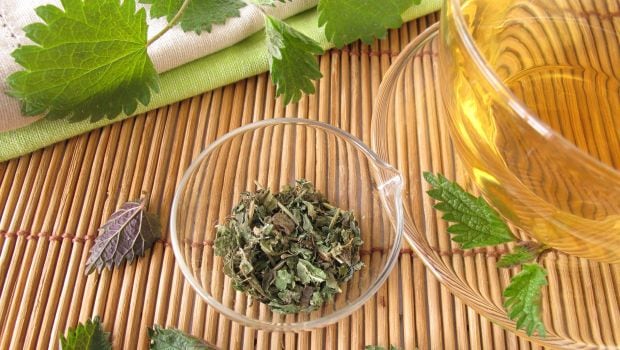 "The use of this herb is a time-honored approach to strengthening the body and treating disease," University of Maryland.
Get in touch with your medical expert before consuming nettle tea or stinging nettle in any form. In rare cases it may interact with the ongoing medication or any other ingredient and result into a reaction. According to medical research, stinging nettle can lower blood pressure and blood sugar levels, therefore its interaction with associated drugs and medication should be monitored.