Olive oil has long been touted as one of the best oils for human health as compared to other forms of oils. You can cook with it and can also add it in flavourful dips or just a drizzle atop garden fresh salads. What makes olive oil such a hit is the abundance of good-for-you fats - monounsaturated fatty acids (MUFA) - present in it. Olive oil is therefore the best bet to guard yourself from the risk of cardiovascular diseases, high cholesterol and high blood pressure. A team of researchers have found out another exciting benefit of olive oil. According to the study published in the Journal of Molecular Biology, a compound found in olive oil - oleic acid - may help keep brain cancer at bay.
"While we cannot yet say that olive oil in the diet helps prevent brain cancer, our findings do suggest that oleic acid can support the production of tumour-suppressing molecules in cells grown in the lab," lead researcher Gracjan Michlewski, University of Edinburgh in Britain was quoted by IANS.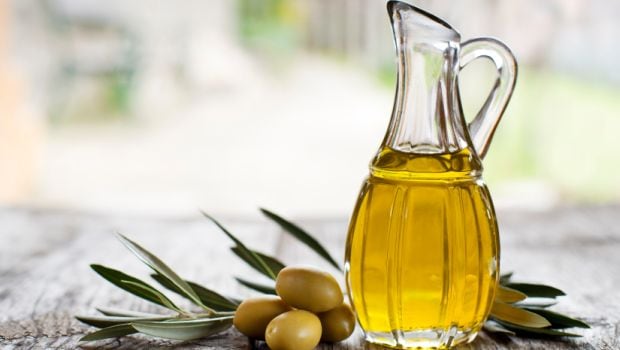 Oleic acid is the primary compound found in olive oil and stimulates the production of a cancer-preventing cell molecule. Oleic acid is alternatively known as omega 9 and is easily found in ingredients like avocados, table olives and canola oil. Soybean, sunflower oil, peanut oil and palm oil are some of the secondary sources of oleic acid.
The effects of oleic acid on a cell molecule, known as miR-7 were examined. miR-7 is is known to suppress tumour formation in the brain. Oleic acid seemed to prevent a cell protein, known as MSI2, from stopping production of miR-7. In this way, the olive oil component supports the production of miR-7, which helps prevent tumours from forming, the study said. Researchers made their discoveries in tests on human cell extracts and in living cells in the laboratory. The study paves way to further investigations on oleic acid's role in cancer prevention, brain cancer specially.
Inputs from IANS