Weight loss is not an overnight journey but a combined result of various factors including diet, exercise and a good night's sleep. We often read about some diet trends or fads that claim to help us accelerate the weight loss process. But do they really work is what the real question is? We recently came across an ingredient called 'Garcinia Cambogia' that is claimed to be associated with speedy weight loss. There has been a lot of research and analysis of the weight-reduction properties of this fruit. Here is all you need to know about Garcinia Cambogia, its benefits, side effects and whether it can actually help lose weight.
What Is Garcinia Cambogia? Common Name Of Garcinia Cambogia
Garcinia Cambogia is a tropical fruit found in India and a few other parts of Southeast Asia. It is commonly known as Malabar Tamarind. The fruit is green in colour and resembles a raw tomato. It is commonly used to give a sour flavour to curries, and even preserve food in some situations.


(Also Read: Weight Loss: These Spring Foods May Help You Lose Winter Weight)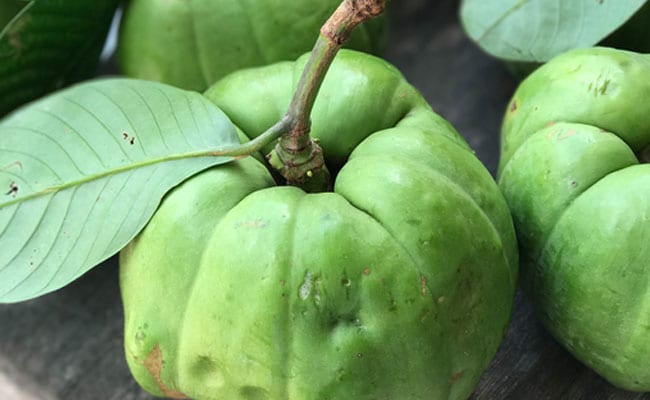 Does Garcinia Cambogia Actually Help Lose Weight?
So, if Garcinia Cambogia is just a flavouring agent, then is it actually helpful for weight loss? The reason that Malabar tamarind is associated with weight loss is due to a chemical found in it called Hydroxycitric Acid (HCA). This component has been found to increase the fat-burning potential of the body and also inhibit hunger. Thus, it is touted to be a natural weight loss remedy and is used to make weight loss supplements as well.


(Also Read: Weight Loss: 5 Drinks To Increase Metabolism And Burn Fat Naturally)
A study published by the National Library of Medicine (NIH) showed the effect of the consumption of Garcinia Cambogia for 12 weeks. "G, cambogia reduced abdominal fat accumulation in subjects, regardless of sex, who had the visceral fat accumulation type of obesity. No rebound effect was observed. It is therefore expected that G cambogia may be useful for the prevention and reduction of accumulation of visceral fat," it stated.
Is Garcinia Cambogia Safe? | Side Effects Of Garcinia Cambogia
The effect of Garcinia Cambogia on weight loss has been contested by many health researchers. The popular medical journal JAMA studied HCA as a potential anti-obesity agent and the results of the study showed hardly any difference in the participant's weight. "Garcinia cambogia failed to produce significant weight loss and fat mass loss beyond that observed with placebo," they stated in the study. Thus, the results may vary from person to person and depend upon a lot of other factors as well.


Although Garcinia Cambogia is a natural ingredient and is safe to consume, some people also say it may cause side effects in the body. This includes dizziness, nausea, headaches and damage to the liver. So, always consult a qualified medical practitioner or dietitian before making any major changes to the diet!


Disclaimer: This content including advice provides generic information only. It is in no way a substitute for qualified medical opinion. Always consult a specialist or your own doctor for more information. NDTV does not claim responsibility for this information.
About Aditi AhujaAditi loves talking to and meeting like-minded foodies (especially the kind who like veg momos). Plus points if you get her bad jokes and sitcom references, or if you recommend a new place to eat at.