Check What You Eat: Pesticide Exposure Could Put You At Diabetes Risk
IANS | Updated: July 14, 2017 10:33 IST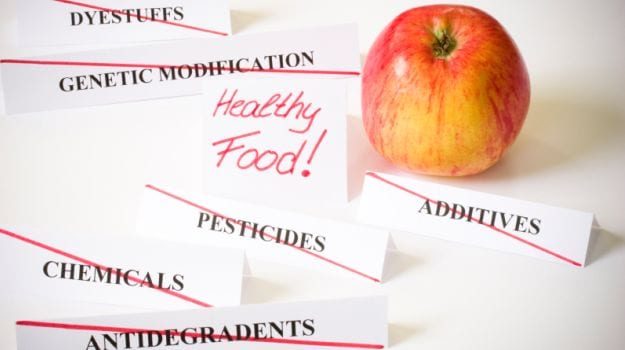 It is a known fact that most of the veggies that are available in the markets come doused in pesticides. Unless and until you handpick veggies from local trusted farms or grow them in your own backyard, there is no escape from it. So how bad are they really? An analysis of 21 studies has warned that exposure to pesticides can increase risk of developing diabetes by 61 percent, with different types of pesticides showing varying levels of risk.

How diabetes develops is considered to be an interplay between genetic and environmental factors. Emerging evidence suggests that environmental contaminants, including pesticides, may play an important role in the pathogenesis of diabetes.

In this study, the researchers performed a systematic review and meta-analysis of observational studies that assessed the association between exposure to pesticides and diabetes. The association between exposure to any pesticide and all types of diabetes was examined. Separate analysis for studies that looked only at Type 2 diabetes participants were performed.

"This systematic review supports the hypothesis that exposure to various types of pesticides increases the risk of diabetes," the authors noted. The meta-analysis was done by Giorgos Ntritsos from University of Ioannina, Greece and Dr Ioanna Tzoulaki and Dr Evangelos Evangelou from Imperial College London in Britain. "Analysing each pesticide separately suggests that some pesticides are more likely to contribute to the development of diabetes than others," they noted.

A total of 21 studies were identified assessing the association between pesticides and diabetes, covering 66,714 individuals. In almost all of the studies, pesticide exposure was determined by blood or urine biomarker analysis, one of the most accurate methods.

The researchers found that exposure to any type of pesticide was associated with increased risk of any type of diabetes by 61 percent. In the 12 studies analysing only Type 2 diabetes, the increased risk was 64 percent for those exposed to pesticides.

The researchers are now performing additional analyses of the data and doing a further meta-analysis of pesticide exposure in relation to the other outcomes, including neurological outcomes and several cancers. The findings were presented at the annual meeting the European Association for the Study of Diabetes (EASD) recently.