Chikungunya Cases On A Rise Since 2006
NDTV Food | Updated: August 26, 2016 15:47 IST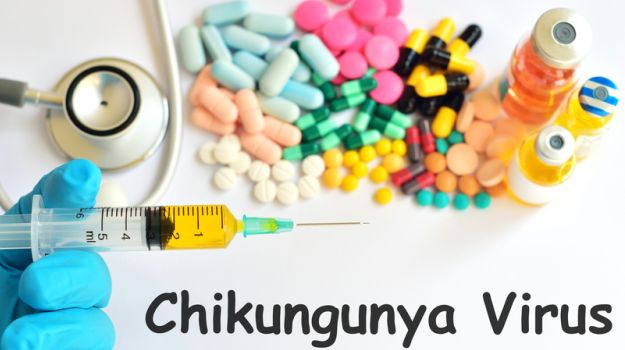 Chikungunya is an infection caused by the chikungunya virus. The virus is passed to humans by two species of mosquito of the genus Aedes: A. albopictus and A. aegypti.Since 2004, the disease has occurred in outbreaks in Asia, Europe and the Americas.Characteristic symptoms include sudden onset with high fever, joint pain, and rash. Other symptoms may occur, including headache, fatigue, digestive complaints, and conjunctivitis.chikungunya may cause long-term symptoms following acute infection termed chronic chikungunya virus-induced arthralgia.

The increase this year in cases of the dreaded vector-borne chikungunya disease across the country, including Delhi, is the highest since 2006, when around 1,800 were tested positive, officials said. According to the National Vector Borne Disease Control Programme (NVBDCP), the central nodal agency for the prevention and control of vector borne, India has witnessed 9,990 suspected cases of the disease till now, with Karnataka reporting the highest 7,591 cases till July, 2016.

In Delhi, though the civic bodies have reported only 20 Chikungunya cases till August 20, the sources from various hospitals in the national capital place the total positive cases over 400, with AIIMS alone recording 391 cases.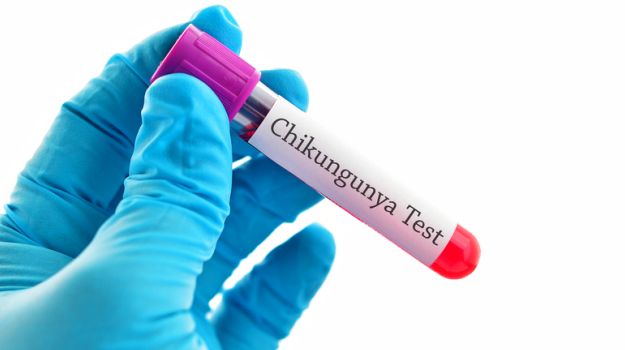 A senior doctor in AIIMS, said: "The cases of Chikungunya in Delhi this season is high, much higher than what civic bodies are quoting. AIIMS alone has witnessed 391 positive cases till August 20. Over 700 blood samples were received. The states generally affected by chikungunya are Andhra Pradesh, Karnataka, Maharasthra, Madhya Pradesh, Tamil Nadu, Gujarat and Kerala. Health experts said the increase in humidity was the sole reason in the increase in the number of cases, which if quite high in the last couple of years.

According to the Safdarjung Hospital authorities, over 600 suspected chikungunya and dengue patients were received in the last two weeks. The disease shares some clinical signs with dengue, and can be misdiagnosed in areas where dengue is common. There is no cure for the disease. Treatment is focused on relieving the symptoms. The proximity of mosquito breeding sites to human habitation is a significant risk factor for chikungunya. The Delhi government has set up 355 centres for check up of dengue and chikungunya.

Chikungunya is also caused by the same mosquito which causes dengue. It's just the lifestyle and the lack of precautions which is triggering the new chikungunya cases. People do not need to worry and just start taking precautions," A.C. Dhariwal, Director NVBDCP.

Inputs by: Indo-Asian News Service