risk of cancer and heart disease. It's time now we look at eliminating the causes of the disease rather than just bandaging the problem and controlling symptoms with medication which comes with innumerable side effects. Here are 5 exceptional foods to heal diabetes.

1. Cinnamon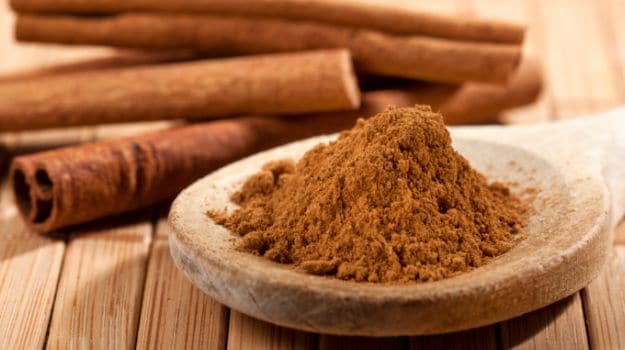 Photo Credits/IStock

We all know about this spice in our kitchen, but do you know that it was used as a medicine in ancient times? The anti- diabetic compounds in cinnamon reduce the rate at which glucose enters our body. It improvises glucose uptake by the cells and helps with blood sugar spikes. Regular dosage reduces fasting blood sugar as well as elevated levels of cholesterol in the body. The dosage recommended for diabetics is between 3-6 grams a day of the cinnamon powder.

2. Daruhaldi
This thorny herb has been used as a medicine for the longest time. Nature has indeed provided us with all these herbs that we have been using and have their descriptions in our Vedic literature. The root of the herb is ground into a powder and can be taken at least 2 times in a day. The herb stimulates the pancreas to release insulin in the blood and also helps with insulin resistance among the cells. Hence, glucose enters the cell providing energy and purifying the blood of any sugar.

3. Turmeric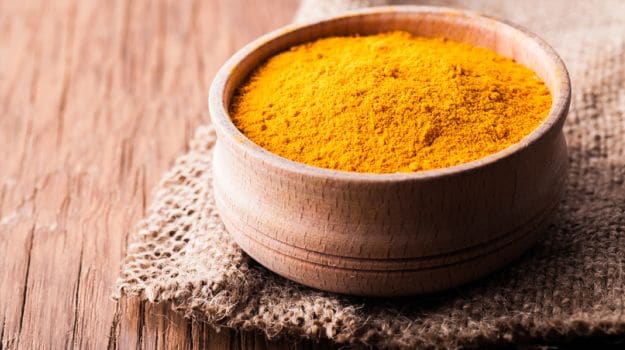 Photo Credits/IStock

A natural anti-diabetic, anti- cancer anti-inflammatory and anti- allergic, haldi or turmeric helps with insulin resistance, allowing glucose to enter the cells effectively. Diabetics should drink a cup of turmeric tea i.e. add a pinch of pure turmeric in a glass of water allow it to boil and drink. This also works very well for any inflammation in the body, which is common with diabetics.

(Also read: 5 Amazing Turmeric Milk (haldi doodh) Benefits)

4. Coconut oil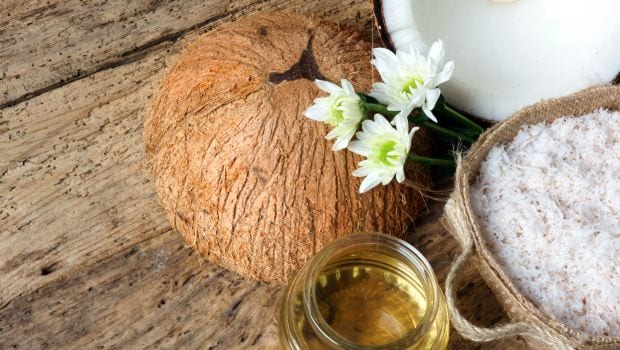 Photo Credits/IStock
Coconut oil is an effective and natural way to cure diabetes. Coconut oil contains lauric acid and medium chain fatty acids that are lighter than glucose, so it easily gets into the cells providing super fuel to the cells without any need of insulin. Coconut fat does not get stored in the human body and is utilized as energy.

(Also read: How to Make Pure Coconut Oil at Home Free of Preservatives and Chemicals)

5. Jamun seeds
The fruit is exceptional for managing blood sugar, not just that the seeds of the fruit, if dried and powdered are very effective in controlling sugar levels. Anything that is astringent in taste is nature's design to cure metabolic diseases caused by excessive sweetness in the body.

The ancient Ayurvedic texts give an abundance of natural solutions to various lifestyle diseases, which now modern research is validating. Let's go back to our roots and heal our bodies. The cookies, biscuits, breads, pastas and especially the diet and fat-free food flooded in the markets are highly inflammatory. The oils, sugar and other ingredients used are toxic. Hence, go back to a diet with 60-70 % of your diet from plants and fruits. Each meal you consume should be full of healthy foods giving each organ the nourishment its craving for.
About the Author

Shilpa Arora ND is a renowned Health Practitioner, Nutritionist and certified Macrobiotic Health Coach. She has to her credit Doctorate in Natural Medicine. She is currently based in Delhi NCR region, successfully running her Nutrition Studio with individual consultations, offering life style programs supported by the most up-to-date clinical research.

Disclaimer:

The opinions expressed within this article are the personal opinions of the author. NDTV is not responsible for the accuracy, completeness, suitability, or validity of any information on this article. All information is provided on an as-is basis. The information, facts or opinions appearing in the article do not reflect the views of NDTV and NDTV does not assume any responsibility or liability for the same.
Popping a pill for every illness is a common course we take for most lifestyle diseases. We ignore the fact that nature offers some of the best medicines. New studies show that diabetics are at a much higher risk of neo-degenerated diseases, nearly double the