When someone is trying to lose weight, they experiment with everything, including food, exercise, calorie counting, and many other things. Still, the one thing that many people don't do is consume honey. Yes, you read that right. The sweet and succulent honey amps up the taste of our dishes, but did you know that it can also aid in weight loss?! According to a study published in the American College of Nutrition, honey can reduce appetite. Consuming honey just before bed may increase the number of calories you burn during the first hours of sleep. Essential hormones in honey may help in weight loss by reducing appetite. It is known to be rich in essential vitamins, minerals, and good fats. So, if you want to add honey to your diet for weight loss, here we have some recipes for you to try.


(Also Read: Honey And Weight Loss: How Are The Two Connected?)
5 Honey Recipes For Weight Loss:
Honey, as we know, helps in weight loss, and so does cinnamon! One of the healthiest spices- cinnamon, has antimicrobial and antiparasitic qualities. It improves insulin sensitivity and metabolism as well as blood pressure and cholesterol levels.
This combination might sound a little off, but its health benefits can do wonders for your body. Garlic has a sharp taste that one might not be able to consume as it is. But when you mix it with some honey, it becomes delicious! You can mix honey and garlic in some warm water and enjoy it.


This is one of the most common recipes out there. You only need two ingredients and some water for this. One can enjoy this drink any time of the day. Though, we suggest you have it once daily morning.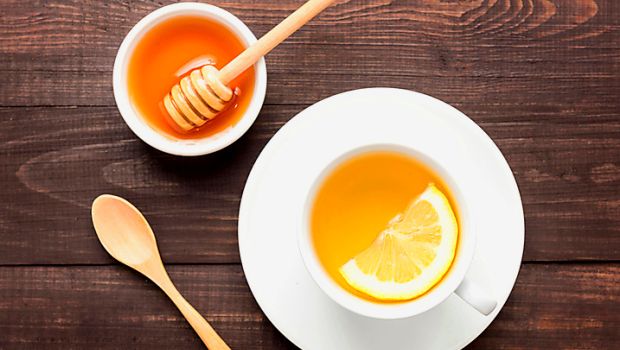 4. Milk And Honey
If you like milk, try drinking it with a tablespoon of organic honey to aid with weight loss. 7.69 g of protein make up one cup of whole milk. Milk consumption can boost metabolism, makes you feel fuller for longer, reduces abdominal fat, and lowers blood pressure.


(Also Read: Frozen Honey Trend: What Is So Addictive About This Quick Sweet)
5. Green Tea And Honey
Green tea has become all the hype in recent years. However, when one drinks greet tea for the first time, they might not be used to a bitter taste. So, you can add a little bit of honey to your cup of green tea and enjoy the health benefits of both!


When you add honey to your diet, make sure to have it in moderation!


Disclaimer: This content including advice provides generic information only. It is in no way a substitute for a qualified medical opinion. Always consult a specialist or your own doctor for more information. NDTV does not claim responsibility for this information.