While orange and lemon peels are quite popular in the world of cooking as well as in natural skin care, our research suggests ways in which even onion peels can put to good use. The dry and seemingly good-for-nothing onion peels have a bunch of health benefits. According to Dr. Mehmet CengizOz - a Turkish-American cardio-thoracic surgeon, professor at Columbia University and a well-known television personality - onion skins have more antioxidants as compared to the fruit. "It's also rich in quercetin - a flavonol that can reduce blood pressure and prevent arterial plaque that can cause stroke," he observes on his official website.

(Also Read: Onions for Hair Fall: An Inexpensive Way to Promote Hair Growth)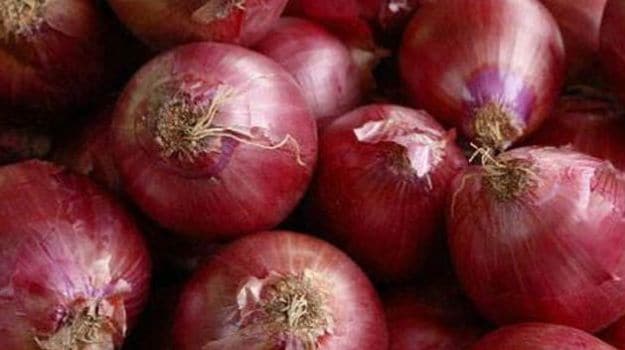 A study published in an online journal Science Daily suggests that close to 50,00,000 tonnes of onion waste is discarded in the European Union every year. Onions skins are rich in flavonoids and fibre. Another study published in the journal Plant Foods for Human Nutrition suggests onion skins could be used "as a functional ingredient that is high in fibre" and a host of compounds like flavonoids, quercetin, and phenolic compound among others. Onion skin is therefore deemed beneficial in cardiovascular health, tackling inflammation and even warding off the risk of developing cancer. The research paves the way to formulate measures through which onion skin can be added to "foodstuff" to arrive at fortified, health benefiting food items.





How to use onion skin?





Onion skin is known to be used as a colouring agent and a natural hair dye. One of the easiest ways to add onion peels to your diet is via steeping. Add some to your soups or curries and discard the peel before serving. You can also try making an infusion by adding onion skin to your green or herbal teas.



(Also Read: Red Versus White Onions: Is There Really Any Difference?)

"Simmer onion skins in soups for additional flavor, and discard them before serving," according to Dr. Oz.
"Fruits or vegetable peels are packed with nutrients. It wouldn't be wrong to assume that onion skin also comes loaded with potent properties and health benefiting features. If you want to try adding peels and skins to your diet, your source should always be organic and not general grocery picked up from the nearest kirana store," concluded Shilpa Arora ND, a renowned Health Practitioner, Nutritionist and certified Macrobiotic Health Coach. Doing this could expose you and your family to the many pesticides and chemicals used these to make fruits and veggies look glossy these days.

CommentsPick your onions from a reliable organic-source and use the peels for an added dose of nutrition!

Food wastage is certainly a grave issue but what about the items that we discard as garbage almost every day? The peels and skins of most fruits and veggies can easily be put to a range of use. From using them as a part of compost to cooking or making these a part of your beauty and wellness regime, if you put your mind to it, vegetable skins or fruit peels are not really meant to be discarded. Experts believe that veggies and fruits when eaten along with the skin are more nutritious and healthy. These contain essential micronutrients like fibre and antioxidants that aid in digestion and promote good health. However, your fruits and veggies must always be organic and fresh.