Onions
are just wonderful. Most culinary traditions around the world identify them as one of the essential ingredients used in cooking some of the most flavourful and sensational delicacies. From
pastas
,
salads
, pickles, stocks, sauces, dips and sandwiches to mouthwatering curries and much more - onion is that obvious ingredient that you will find in most dishes lending them a full-bodied character. There are many varieties of onions that grow in different parts of the world - white, red and even the yellow one. Each variant has unique characteristics that makes them really different from each other. Let us understand how.
Flavour and other friends
Both red and white onions are quite similar to each other in terms of their texture, flavour and aroma. They have notes of mild sweetness coupled with a crunch that feels fresh on the palate. White onions have a thinner skin and flesh as compared to the red ones that are meatier and therefore, an apt choice as a thickening agent in sauces, gravies, stocks and soups.(Also read: 10 Best Onion Recipes)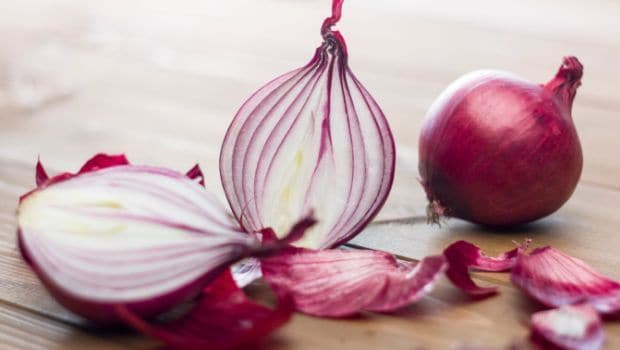 Culinary Usage
Red onions as well as the white ones are widely used in cooking and are eaten raw as well. While white onions find a dedicated place in Mexican cuisine, most European and Asian countries prefer the red ones owing their bright hue and their full-bodied flavour. Red onions are almost a staple in South East Asian countries like India, Pakistan and Bangladesh. These are regularly used in preparing the traditional curries. White onions, on the other hand, are always an essential in most French delicacies - the French Onion soup is one such dish.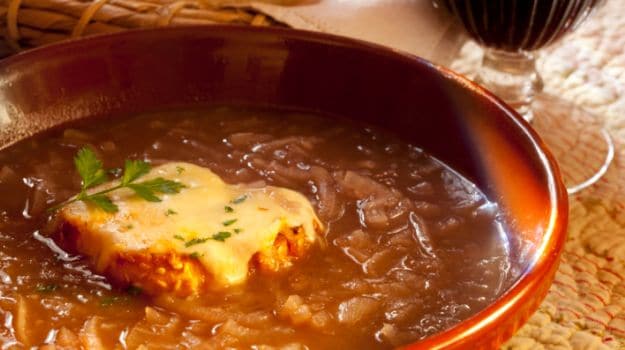 Nutritional Profile
There isn't any huge difference between the two types with respect to calories. Onions, in general, are low in calories and therefore, all types can safely be included in the diet. The nutritional profile of both types of onions remains more or less the same. Both contain almost the same amount fibre and other nutrients like flavonoids, Vitamin C, calcium, phosphorous and potassium.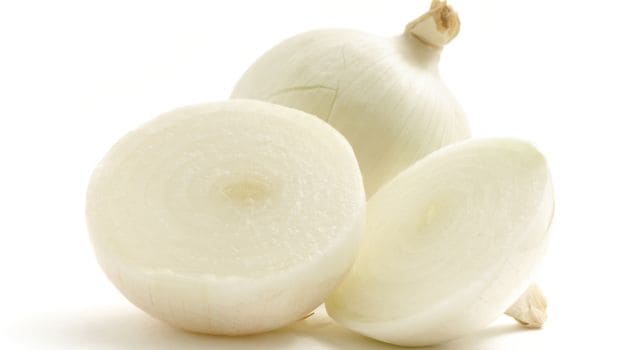 In the end, it depends on the type of dish you want to prepare and the flavour you seek to achieve. Red onions, when used raw, render a burst of colour to a dish. It also depends on the availability of the variety. For example, in South East countries like India, the red (rather purple) ones are widely cultivated and consumed over the other varieties. Personally, I love onions in my food - in curries or even when they are raw and fresh. For most of us, a meal without a helping of onion slices along with a drizzle of lime juice and some salt and pepper atop - would be incomplete.