Onion Recipes- Onion doesn't enjoy much popularity in its raw form. However, I don't mind brushing my teeth for fresher breath after biting on those crunchy rings along with my supper. Without onions, my dinner is almost impossible. And whenever I order food, a neatly packed parcel, full of onions and cucumber slices makes my day. There's no denying that even a small addition of this ingredient can heighten the taste and flavour of a dish significantly, it takes the gastronomic drama a notch up. Onions, when combined with certain other friends, can culminate into mouthwatering, spell-binding preparations. But so can onion recipes.


Talking of onions, I can't help but recall my mother's tomato-onion chutney which has me addicted to it even today. There's just so much this pretty, pinkish vegetable has to offer. Apart from being an active ingredient in most chutneys, accompaniments, sauces and of course our everyday salads, onions are magical when used as the base for gravies and surprising when curried as the main ingredient.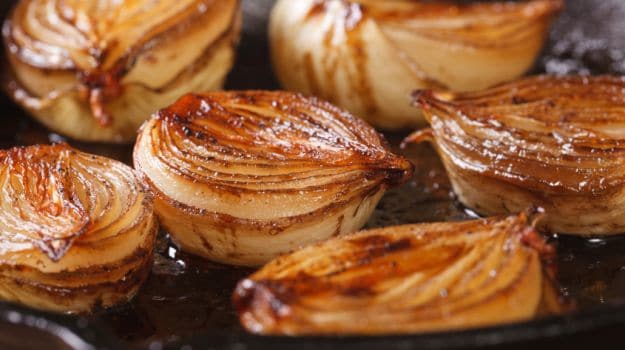 What soothes my soul? - a teaspoon of oil, spluttering in the pan. Jeera or mustard seeds joining in to create a ruckus along with green chillies and a pinch of turmeric. Then, in goes chopped onion, sautéed till translucent followed by pressure cooked dal. Onions or the indigenous pyaaz, has the ability to morph into any preparation and offer scrummy delights to suit any time of the day or ocassion. From crispy onion rings, pakodas to zingy chutneys, relishes, curries, sandwiches, soups, salads and much more - there is just so much that can be done with this humble ingredient. And wait, how can we ever savour those dreamy masala omelets, pyaaz ki kachories, bhelpuri, jhalmuri and other myriad street food items and chaats devoid of onions?
This piece is a celebration of an ingredient present in almost every kitchen across the globe - onion. The subtle crunch that it brings to our salads and subs, the whiff of flavour and aroma that it renders to some of our best loved delicacies is not only matchless but also irreplaceable.


Showcasing the culinary expanse of onions are our best recipes that are beyond mouthwatering and absolutely hassle-free to dish out.
Onions are stuffed with flavourful masala and baked to perfection. Team these with a mouthwatering curry and you are set for dinner
The classic Indian accompaniment. Whip together curd, jeera, salt, chillies, coriander and chopped onions.
Perfect accompaniment for a summer lunch at home.
An omelette is the easiest thing to cook. Here is this dreamy concoction of beaten eggs, masalas, chillies and onions. Breakfast has never been so easy!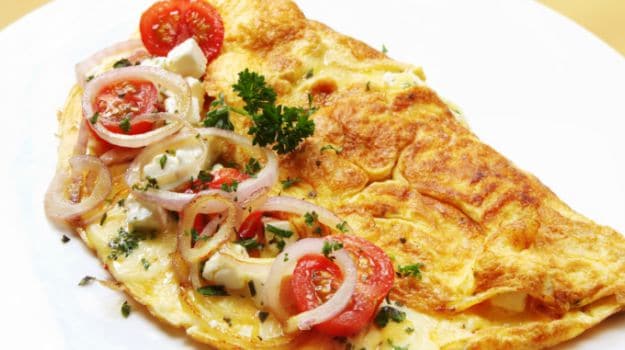 Make your everyday breakfast a bir more special with onion and parmesan and garnish with parsley.
Master the art of creating this French classic and plate it along with a feather-light cheese soufflé. Perfect for a chilly winter evening.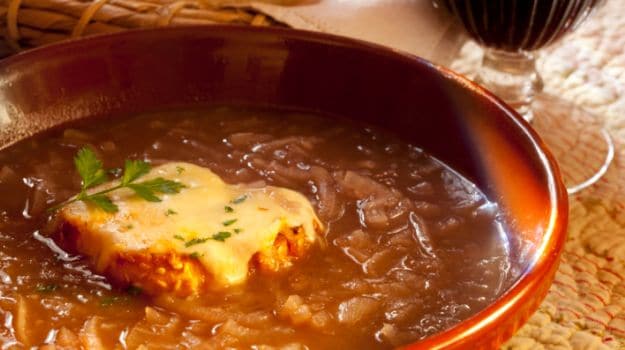 The perfect balance of feather-light cheese souffle and onion soup.
Try this savoury jam made of onions that goes well with almost everything - toasts, sandwiches or meaty preparations.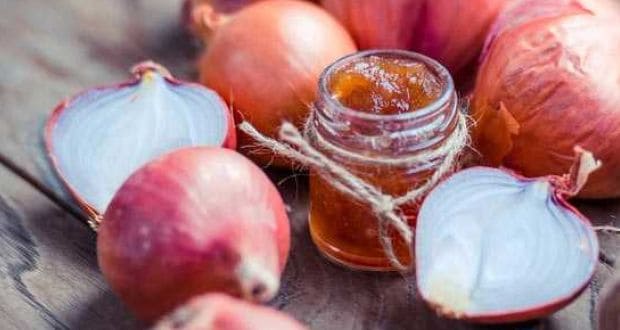 A savory jam that goes perfect on the side with meat or toasts.
Here's a Pakistani speciality that will add fireworks to evening party. Served as an appetizer with a walnut, jaggery and tamarind sauce. Soft, tender and extremely flavourful!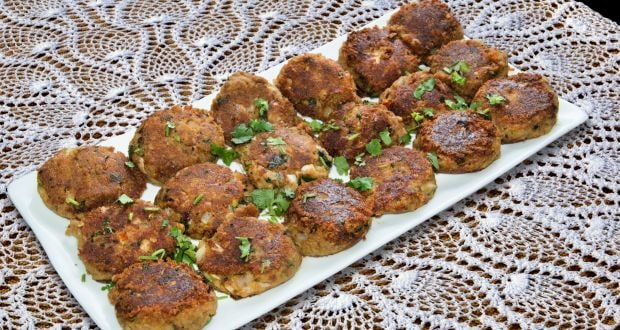 Relish these kebabs as a starter with your favourite chutney.
Sliced onion rings coated in batter and deep fried to a crispy perfection. These golden onion rings are a perfect accompaniment with burgers and fish or can be eaten as a snack with a hot cup of tea.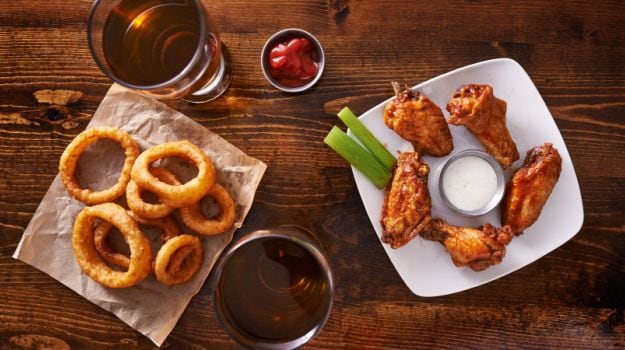 Great tea-time snack for a rainy evening.
A delicious brown rice pilaf made with caramelized onions and a hint of cinnamon.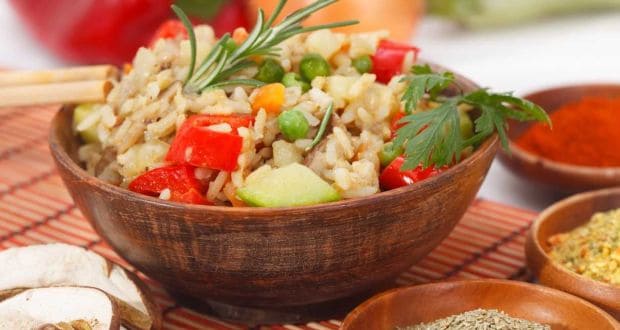 Perfect for light brunches or a side dish at lunch.
One of the best loved accompaniments of all time. Pickled onions with distinctive flavours of garlic, mustard oil and fennel seeds (saunf).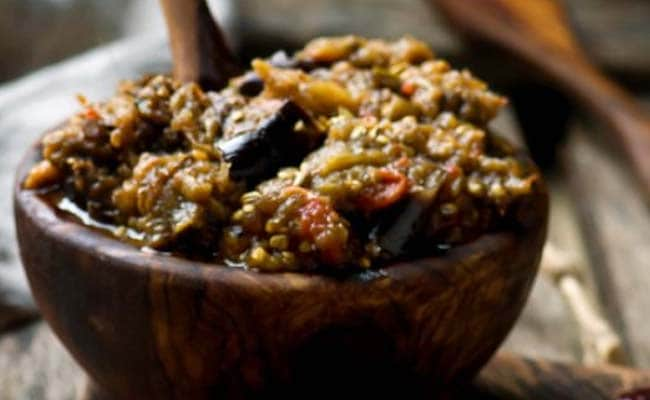 Accompany it with the main dish or eat along with plain parathas, this pickle is absolutely delicious!
Tea time is incomplete without these crisp, crunchy delights. Pyaaz Pakoda is a very popular snack in Indian households and is also commonly found in street food as well. Very easy to prepare when unexpected guests arrive.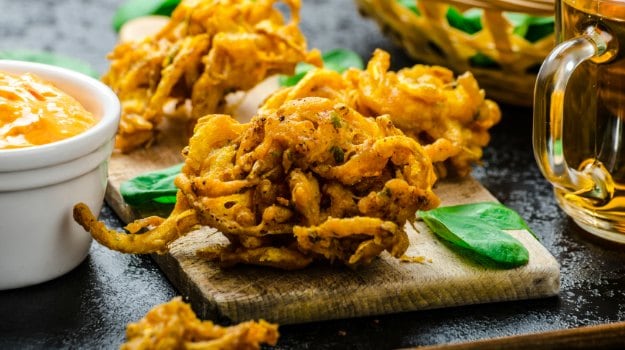 Pyaaz ke pakode makes for a good tea time snack, especially during rainy days and winters.
A South-Indian special dish! Dosas are thick flatbread stuffed with veggies and spices served with coconut chutney and sambhar. Here is a light and fluffy dosa, topped with onion-green chilly mixture.
Light and quick snack to prepare for lunch and even dinner at home.
An easy and super quick to make paneer recipe with caramelized onions and mild seasoning.


Onion Garlic Parantha is a delectable flatbread recipe that can be enjoyed for any meal during the day. With the aromatic flavour of garlic and crispiness of onion, this recipe is very easy to make.