According to the World Health Organisation, "
diabetes
mellitus is a chronic disease that occurs either when the pancreas does not produce enough insulin or when the body cannot effectively use the insulin it produces. Insulin is a hormone that regulates blood sugar". Type 2 diabetes is the most common and widespread form of diabetes in the world wherein the body is unable to utilize
insulin
properly. Diabetes is one of the leading causes of deaths all across the world. Traditionally the disease was limited to adults but is now crawling backward to affect young children as well. The burden of diabetes is ever growing stating India as the diabetes capital of the world with close to 70 million in India."It is largely the result of excess body weight and physical inactivity,"
WHO
. According to the official statistics, close to 422 million people across the world suffer from diabetes and an estimated one million lose their lives to it every year.
Obesity
and sedentary lifestyle are the most common factors contributing to the rising instance of diabetes. Every one in three adults is overweight and one in ten is obese. These grim stats only point a finger at our inability to curb unhealthy lifestyle. WHO's global report on diabetes summarizes obesity as one of the "strongest risk factors" of Type 2 diabetes. Higher waist circumference and high
BMI (body mass index)
are also among the top risk factors. Dietary patterns are also to blame, for example, regular consumption of
saturated fats
,
processed food
items and less intake of
dietary fibre
increase the risk of getting obese.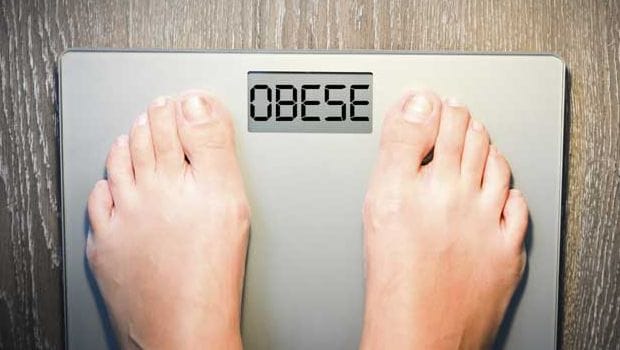 Prevention, therefore, is the only way to tackle the rise in diabetes. With a fall in the rate of obesity, the likelihood of getting susceptible to diabetes will also fall considerably. Experts at the University of Cambridge in England recently found that those who gained weight but managed to maintain it were at a lesser risk of developing diabetes as compared to those who kept gaining. Middle-aged adults who would want to stave-off the risk of developing diabetes should therefore maintain their weight or try losing some to achieve a healthy BMI.
A total of 33,184 people were investigated for the study. The participants aged between 30-60 years. The team first took their baseline weight into account and did a comparative study for the next 10 years. "The study found that 53.9 percent participants gained more than one kg/m2 relative to their starting weight (equivalent to three kg for an adult of average height). These participants were at 52% more susceptible to higher risk of diabetes as compared to others," ANI reported.
Experts therefore press for more awareness and practicing preventive measures to avoid developing diabetes or any other lifestyle disease.