Regular Exercise May Help Children With Attention Disorder
NDTV Cooks | Updated: September 10, 2014 19:16 IST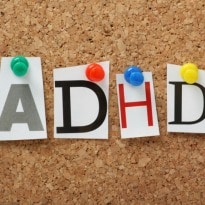 Attention deficit hyperactivity disorder is a psychiatric condition wherein a child shows hyperactive tendencies coupled with a short attention span or inability to pay attention. Children who suffer from this disorder are mostly very fidgety, have learning difficulties, poor social skills and can experience extreme spells of moodiness or sudden impulsiveness. ADHD also affects their behavioral growth.

If your child suffers from ADHD, this new research might give you some respite. According to a recent study published in the Journal of Abnormal Child Psychology, regular exercise can prove to be highly beneficial in treating kids with ADHD.

Though not much light has been shed on what triggers ADHD, it is suspected that those children who suffer from it may have lesser blood flow to the areas of the brain responsible for cognitive analysis, learning, thinking and execution of everyday tasks, this explains their lack of attentiveness and learning difficulties.

"Early studies suggest that physical activity can have a positive effect on children who suffer from ADHD," said Alan Smith, chairperson of the department of kinesiology at Michigan State University.

The research explains that any kind of physical exercise helps release happy hormones in brain that lift up the mood. Not only is regular exercising crucial for weight management but it also promotes healthy brain functions. While exercising our brain releases chemicals called neurotransmitters including dopamine, which is involved with attention. According to health experts drugs that are given to treat ADHD also work on stimulating dopamine to help achieve better retention and attentiveness in patients.
For the study, Smith and Betsy Hoza from the University of Vermont, studied about 200 early elementary school students ranging from kindergarten to second grade. Some of the children suffered from ADHD while some didn't. The children were tested for a period of 12 weeks where they were randomly selected to participate in a group of activities. There were two groups, one that indulged in moderate to vigorous physical activity each day before school and the other that completed more sedentary classroom-type activities.

"Results indicated that all participants showed improvements. Children with ADHD risk receiving exercise benefited across a broader range of outcomes than those receiving sedentary activities," Smith noted.

Psychiatrists and health experts are of the opinion that regular exercising should be included in ADHD treatment plans. Regular exercising can have long-term benefits in a child's overall growth and when coupled with ADHD medication, it may also speed up the effectiveness of the treatment in its entirety.

Inputs from IANS