We have come across umpteen reports linking obesity to depression. Compared with normal weight adolescents, obese adolescents have a higher prevalence of mental health problems, self-esteem, anxiety, depressive disorders, due to their body image issues. According to a new study things aren't as picture perfect in the other side of the spectrum too. A significant chunk of skinny people battle with body image issues and depression too. The South Korean based study conducted in the Seoul National University of Medicine in South Korea, revealed that both men and women are affected by negative thoughts of their thin body frame. "It seems that the current ideal of thinness affects women more than their male counterparts and causes more psychological distress in women, which can, in turn, lead to depression," the authors stated." the authors of the study published in the British Journal of Psychiatry stated. The researchers analysed the data from over 183 different studies showed that malnutrition has a negative effect on people's mood as well, as maintaining a healthy weight is essential for mental health.
The study is especially important, because it is essential that the medical care providers to re-look their clinical span of attention and also pay attention to the mental health of people who are underweight.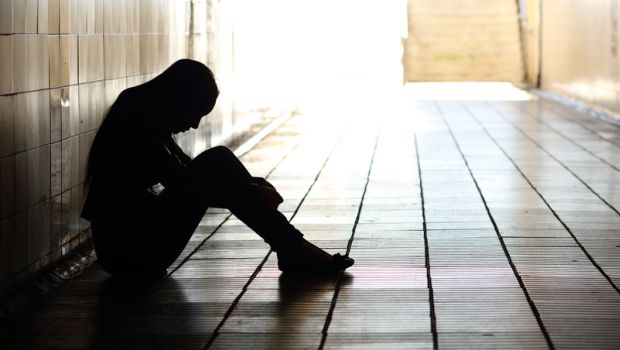 "This large study confirms that optimal nutrition is fundamentally important for physical and mental health. Both being underweight and obese is associated with an increased risk of depression," said Dr Agnes Ayton, vice-chairman of the eating disorders faculty at the Royal College of Psychiatrists.
"It is an important finding, as people with eating disorders often assume that losing weight will improve their happiness," Ayton added.The report come in as a shocker especially when victims of depression in numbers greater than ever. Another startling report published by World Health Organisation (WHO) earlier this year, had taken the entire global mental health circuit by shock. Global Depression cases has upped by 20 percent.
"These new figures are a wake-up call for all countries to re-think their approach to mental health and to treat it with the urgency that it deserves," said WHO Director-General, Dr Margaret Chan.The report further indicated that the declining mental health has been a major cause of suicides, especially in the low and middle-income countries. The figures were far from being a relief even closer home, it stated that more than five crore Indians suffered from depression in 2015, and over three crore dealt with anxiety disorders. By the year 2030 depression will be the leading cause of disability worldwide.