London: According to some researchers from the University of Bath and King's College London, this is the first concrete evidence which explains why abnormally high blood sugar levels create impacts on cognitive function. Alzheimer is a disease which causes problems with memory, thinking and behaviour. It is a type of dementia which develops slowly and gets worse with time. In the early stages memory loss is mild but in the later stages individuals may not even recognize their environment. It is caused by a combination of lifestyle and environmental changes which affect the brain over a period of time.The main reason for Alzheimer's Disease is considered to be genetic but this new study suggests sugar rich diet can be the leading cause of the alzheimer's disease. There is a strong link between sugar and
brain
disease. The study warms that if the blood sugar reaches the tipping point it is dangerous enough to cause a neurological disease.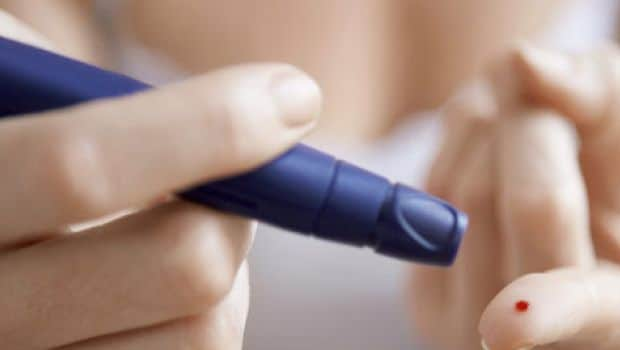 If the blood sugar levels crosses its intensity, it restricts the performance of the vital protein which is important in fighting the brains inflammation associated with dementia. It is important to control blood sugar levels not only because of
diabetes
and obesity but also due to the potential link between blood sugar and alzheimer's disease. In case of alzheimer's disease,
proteins
accumulate which leads in the formation of plaques and tangles, causing damage to the brain and severe cognitive decline. To reach these results, the brain samples of 30 patients with and without alzheimer's were tested for protein glycation, a modification caused by high glucose levels in the blood. It was found that in the early stages of this disease glycation damages an enzyme called MIF (macrophage migration inhibitory factor) which plays a crucial role in immune response and insulin regulation.MIF is involved in the response of brain cells called glia to the build-up of abnormal proteins in the brain during Alzheimer's disease. As Alzheimer's progresses, glycation of these enzymes increases.
This enzyme is already modified by glucose at the early stages of this disease in the brains of individuals. MIF is normally a part of the immune response to the build up of abnormal proteins.The study concludes that blood
sugar
damage reduces MIF functions and completely hinders others and this could prove to be a tipping point which allows Alzheimer's to develop.