The Little Yogi: 5 Yoga Asanas That Can Build Your Child's Strength and Flexibility
NDTV Food | Updated: June 21, 2016 12:19 IST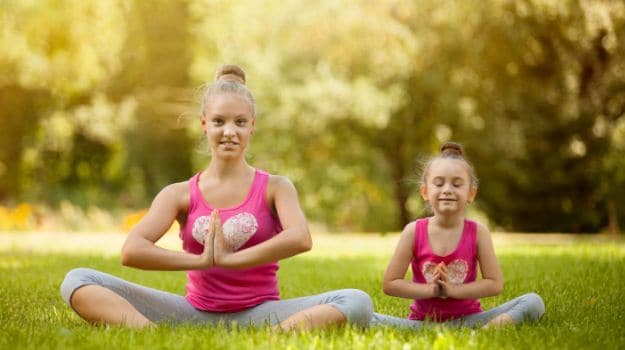 Yoga has been a popular form of art with the adults, so why shouldn't the kids embark it and reap the benefits in the long run? Yoga teaches us to understand our body and also makes us more aware about the need for balance in our lives. And in the process, it changes us and our lifestyle habits.

Realising the importance of physical fitness, especially for children, is a move in the right direction. Nidhi Gureja, from The Art of Living says, "If you observe kids while they are deep in sleep, notice their thumb and index finger touch. That's what chinmudra is. Watch a child and you will know. Their natural postures are all yoga asanas, and they are a part of a child's body language from the minute they are born. So we have courses for the young, to go back to their natural ways, making it easier to incorporate fitness in their lifestyle. Kids are able to adopt the postures far more easily than adults considering they have an affinity for yoga. If conducted in a playful manner, yoga stimulates a child's interest and increases their concentration levels."

(Yoga for Beginners: What I Learned From My First Yoga Class)

Benefits of Yoga for Kids:

Yoga improves concentration and self-confidence

It controls increment in energy and reduces stress

It removes body toxins through sweat

Increases stamina, strength and flexibility of body
Improves blood circulation and immune system

(Stress Buster: Yoga is What You Need for a Healthy Mind)

Why are schools making yoga a compulsion?

Yoga and kids are like a perfect match. Yes, yoga can do wonders for the body - the asanas teach us about balance. We learn how to move with greater ease, and to be in control of our bodies. But it also does a lot for the mind. Yoga helps shut out the rest of the world, and make carefully thought-out decisions. Pranayama refreshes the mind, which is very essential in our everyday lives. Also, children who practice yoga perform better in academics and develop tools to cope with stress and challenges.

(Yoga May Help Overcome Anxiety Disorders)

The National Council of Education, Research and Training (NCERT) have decided to acquaint yoga in CBSE schools. They have proposed a formal and structured approach as yoga is an integral component of health and physical education. There are numerous benefits when someone practices yoga on a daily basis. It's not just about touching your toes, yoga creates a positive impact on the psychological and physical development of a child.

(The Truth About Yoga: 5 Myths That Are Just Silly)

So keep your little ones healthy and hearty, make fitness fun for them. Feel free to change the yoga poses to suit the child's needs, and cater to their energy levels. You have to help them follow their passions and focus on having fun with movement. Create a meaningful experience while helping them understand their bodies.

(Yoga Does Not Discriminate, It Brings Satisfaction: UN Chief)

5 FUN POSES FOR KIDS

Listed below are some easy yoga poses that you can follow at home:

1. Happy Baby Pose: This pose helps to pacify the mind and body relieving stress and fatigue. It gently stretches the inner groins and spine. Ask the child to gently rock side to side.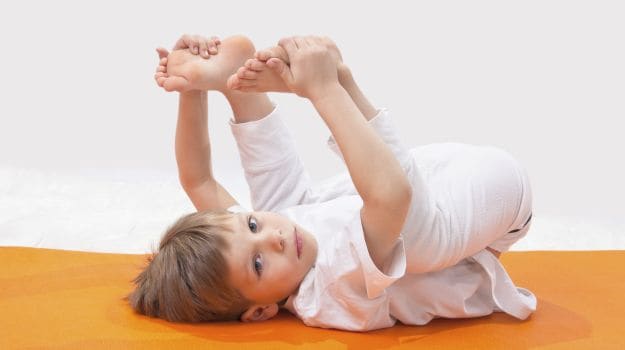 2. Snake Pose: It strengthens the spine, backs of arms and legs and also stretches the shoulders, chest, and belly. To encourage breathing, have kids hiss like a snake.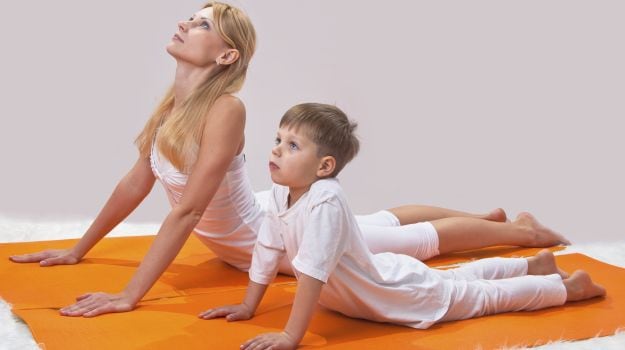 3. Butterfly Pose: Get ready for a good night's sleep! This pose helps calm the body and mind, helps relieve stress and fatigue. It's great for opening the hips and a good stretch for the ankles.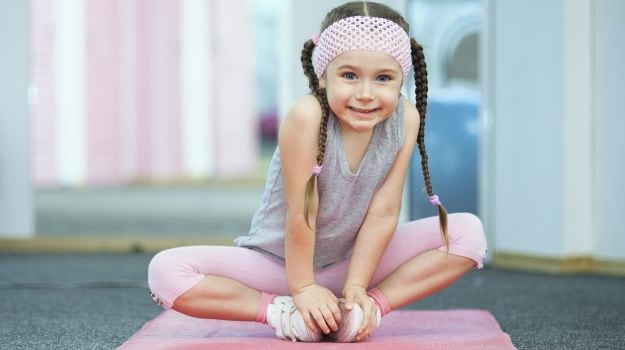 4. Upward Facing Dog Pose: This pose makes the spinal cord strong and not only opens one's chest, but stretches it too. It decreases one's stress levels as well and may help relieve symptoms of asthma.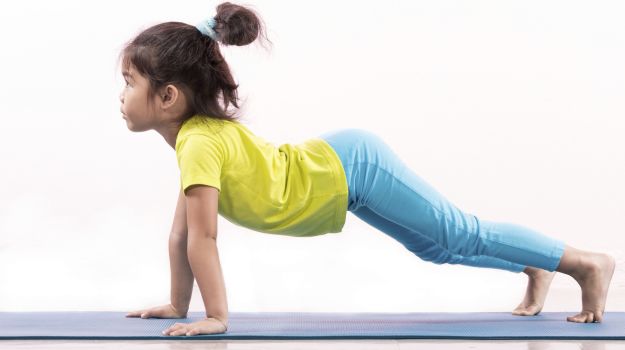 5. Tree Pose: This pose improves balance, strengthens the thighs, calves and ankles, stretches legs and even develops concentration.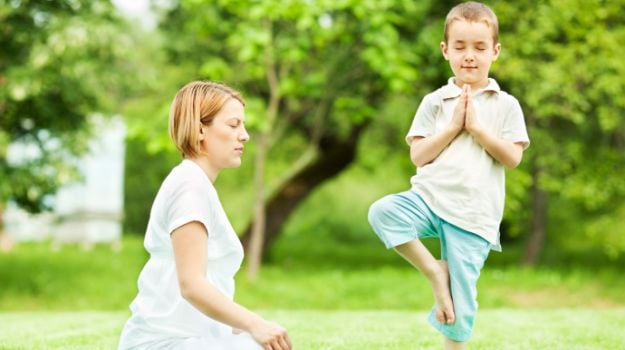 (Five Easy Yoga Poses For Common Health Problems)