The Wonder Fruit: Banana May Help Cure Cold and Flu
NDTV Food | Updated: July 13, 2017 12:35 IST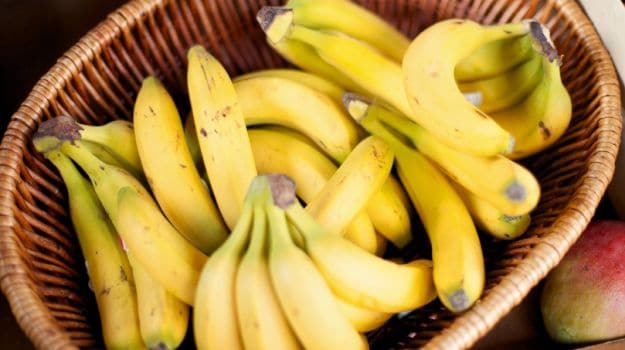 This common fruit contains a protein that can kill viruses

You may have known about the many health benefits of bananas that are a great source of fiber and good carbs but a new research suggests that this wonder fruit can help fight common cold and flu.

According to an international team of experts at University of Michigan, a type of protein found in bananas called banana lectin or BanLec has the potent power to bust viruses and can even stop the HIV virus from getting into cells. This can lead to a new generation of antiviral remedies and treatments for diseases like Ebola, hepatitis C, Sars and HIV.

But one of the major side effects of the protein was that it may cause inflammation in the body because of the immune response it triggers. In this study, scientist seemed to have tackled that problem by engineering a new form that fights viruses without leading to irritation and also explains how it works. BanLec sticks to chains of sugar molecules and its effective because some of the deadliest viruses are covered in the same king of sugar molecules that banana lectin prefers. When the virus is covered in lectin, they tend to become harmless. In animal and lab tests, the drug prevented mice from getting flu.
"What we've done is exciting because there is potential for BanLec to develop into a broad spectrum antiviral agent, something that is not clinically available to physicians and patients right now. But it's also exciting to have created it by engineering a lectin molecule for the first time, by understanding and then targeting the structure," said Dr David Markovitz, co-senior author of the paper, which was published in the journal Cell.

With this new discovery, scientists can create a new class of drugs that may help control killer outbreaks. The study was published in the journal Cell.