White Bread is Good for Your Stomach
NDTV Cooks | Updated: June 12, 2014 17:40 IST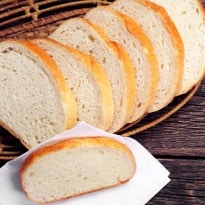 Do you keep away from white bread thinking it might be unhealthy? Previous studies have shown how white bread can harm your health but this latest research proves otherwise. According to a recent study, the much maligned white bread can actually encourage the growth of beneficial gut bacteria.

The good bacteria or microbiome present in the stomach are vital for healthy living. They keep our immune system strong. A drop in the count of these microbiome may cause your immunity to weaken and make your body more prone to viruses, infections and allergies. One of the most effective ways to maintain a good balance of the microbes living in our guts is through our diets.

Several studies have looked at the effects of individual fibers and probiotics to analyze those dietary ingredients that promote these helpful gut bacteria, Many recent studies have identified polyphenols and fibrous foods to be extremely significant in balancing the gut microbes. Polyphenols are found in some of the most common and everyday foods that we consume like spices, teas, fruits and vegetables.

The researchers conducted a study on 38 adults and after monitoring their diet and analyzing their stool samples, they came out with some astonishing findings. The results showed how citrus fruits can actually be bad for your stomach. Pectin, a compound present in the citrus fruits lowers the levels of some helpful bacteria.
On the contrary, their most novel finding was that white bread boosted Lactobacillus, a group of beneficial bacteria and hence is beneficial for stomach.This study was published in the American Chemical Society's Journal of Agricultural and Food Chemistry

Inputs from PTI