Osteoarthritis
, a degenerative joint disease, is a type of arthritis in which the cartilage at the end of the bones that acts as a cushion wears down. Osteoarthritis is a chronic condition of the joints and can affects any joints in the body but it is most common in hips,
lower back
, neck and the knees. According to a new study, conducted by the Arthritis Foundation of India, the severity of
arthritis
is much higher in females as compared to males.Th joint study was conducted by the Arthritis Foundation of India, Indian member of International
Osteoporosis
Foundation and the World Health Organization (WHO). The aim of the study was to analyse the situation of osteoarthritis in the Capital city and it was found that
obesity
and lack of awareness were the leading factors contributing to it its prevalence. The study was conducted with the help of 600 OPD patients from Doctor Hedgewar Aarogya Sansthan, Vir Savarkar Hospital, Jag Pravesh Chandra Hospital and R.K. Hospital in New Delhi. It was found that about 55 per cent of the patients with osteoarthritis were females.The study also points out few important contributing factors for osteoarthritis, obesity being a major one as 53 per cent of the respondents were found to be obese. Further, certain risk factors like
hypertension
,
diabetes
and
thyroid
tend to increase the progress of the disease.(Also read:
7 Natural Home Remedies for Heel Spurs
)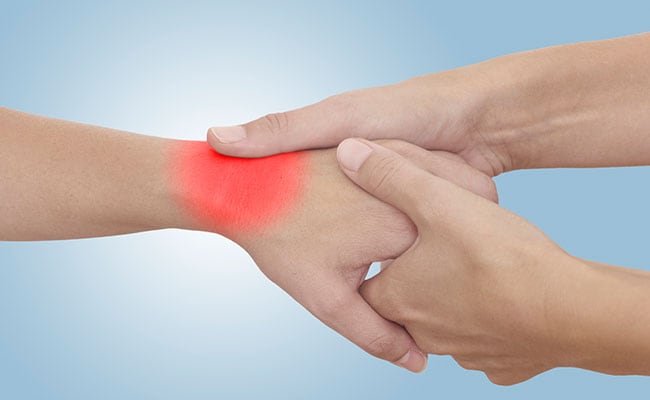 Researchers took into account socio-economic background of the patients and found that 70 per cent of the total participants belonged to an income group of less than Rs 25,000 per month, while the remaining 30 per cent belonged to the over Rs 25,000 bracket. This indicates that severe cases of osteoarthritis may be linked to the lifestyle in lower socio-economic group where people have to work harder and there is more stressful movement involve due to lack of convenient facilities such as elevators or modern toilets. As far as the age-related risk is concerned, the study finds that 73.5 per cent patients who attended the
arthritis
OPD for knee arthritis were more than 40 years of age. However, it did find a high incidence of arthritis among younger people in their 30s. The study concludes that the progression of the disease can be prevented or even slowed down if it is
diagnosed
early. The disease progresses over time and
you may experience pain,
swelling or
inflammation
and difficulty in movement. The most common symptoms of osteoarthritis are swelling, stiffness, pain and tenderness of the muscles.