World Osteoporosis Day: Fluoride May Increase Risk of Fractures
IANS | Updated: October 20, 2014 16:09 IST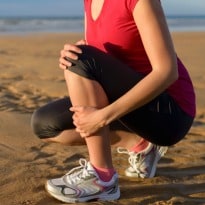 For long, fluoride has been used to treat osteoporosis due to it's ability to increase bone mass. However, several recent studies have revealed that it may increase the risk of bone fractures, especially hip fractures. Osteoporosis is a bone disease due to the loss of bone mass and density which makes the bones brittle and more susceptible to hip, knee or shoulder fractures.

"Fluoride has been used in the past and is possibly one of the oldest drugs available for managing osteoporosis. It would actually produce dramatic effects in changing the radio-graphic appearance of bones by making them appear much denser.The actual bone mass seemed to increase but it did not promote any mineralization (depositing of calcium) resulting in poor bone quality and hence chances of fractures are high," says Gurinder Bedi, Senior Consultant, Department of Orthopedics, Fortis Hospital.

Vivek Logani, Chief of Joint Replacement Surgery at Paras Hospital in Gurgaon, agrees to the side effects of fluoride intake, "It is widely recognized that fluoride therapy for osteoporosis adds mass to bones but produces inferior bones. Numerous studies show that fluoride may cause not only increased skeletal fragility (more non-vertebral fractures such as hips) but also osteomalacia (deficiency of bone mineralization)."

Infants, elderly, people with deficiencies of calcium, magnesium and vitamin C and those with cardiovascular and kidney problems are more susceptible to the toxic effects of fluoride and its compounds. According to experts, lower body pain, prolonged pain, body stiffness and inability to walk are some of the symptoms of bones being affected by high fluoride concentration.
"Due to this counterproductive action of fluoride on the strength and elasticity of the bone, the Food and Drug Administration of United States has rejected the use of fluoride for treatment of osteoporosis," Logani added.

Logani further shares that in India, fluoride concentration is also found in water derived from deep bore wells. People consuming between 2 to 8 mg of fluoride/day (2 to 8 litres of fluoridated water) can develop certain symptoms of bone diseases, not particularly osteoporosis.

"In some areas, water contains fluoride. People who consume it are not at a high risk but rather be careful. The presence of fluoride content is specially high in Chhattisgarh, Odisha, Maharashtra and Rajasthan," adds Bedi.

"With most toothpastes containing fluoride as an additive, consider using unfluoridated ones. If you use a fluoridated toothpaste, rinse your mouth well with water after brushing your teeth. Make sure kids don't swallow the paste," advices Harshvardhan Hegde, Medical Director, Nova Orthopedic and Spine Hospital.

Health experts stress on drinking filtered water and limiting consumption of soda, reconstituted fruit juice, tinned fish, de-boned chicken in any form like chicken nuggets or canned chicken. They also advise eating fresh food, reducing the consumption of black and green tea and avoid using non-stick pans. All of these may contain fluoride in some form which can damage your bone health.