5 Incredibly Creative Mango Recipes
Kriti Malik , NDTV | Updated: June 03, 2015 17:21 IST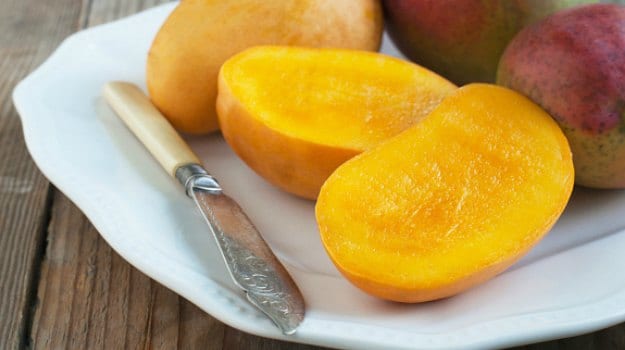 As much as I love to devour a plump, juicy and sun-kissed mango, I can't get myself to do it everyday. It's far too sweet, at least the good kind, and after a while it gets boring. And yes, I've had my fair share of mango shake and mango juice and no, they're not what I'd call creative.

(6 Spices That'll Keep You Cool on a Hot Day)

So what can we do with a fruit as gorgeous, as delicious as a mango? Without having to spend our time hunched over a hot kadhai in the kitchen of course. For starters, we need to find the perfect, most creative recipes that we'll want to make over and over again. And secondly, the kind that are quick, need fewer ingredients and almost no cooking.

(7 Things You Should Eat this Summer)

I'm happy to announce that' we've hit jackpot! Here's a roundup of some of the most genius mango recipes on the internet. You've got drinks, desserts, mid-meal snacks and even ice cubes!

One-Ingredient Fruit Roll Ups
It's even more easy than it sounds. Take some fresh fruit, throw it in a blender, lay it on a baking tray and leave it in the oven till it dries. Roll it up tightly into sleek cylinders and cut.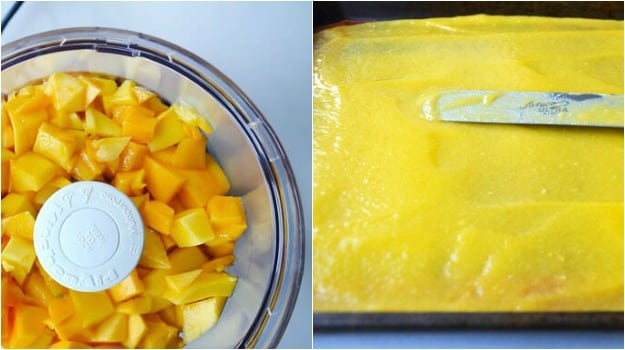 Source: Justataste.com

Ingredients: 4 cup diced mangoes which is around 3 large mangoes and a large baking tray.

Method:
1. Preheat the oven to 175ºF and line two rimmed baking sheets with Silpats or parchment paper.
2. Puree the mango till smooth.
3. If you're using two baking trays then divide the puree. Spread it evenly with a spatula, leaving the puree as flat as possible.
4. Bake for 3 to 4 hours, till it's completely dry.
5. When the puree is absolutely dry, you can roll them up. If the puree is still wet then put it back in the oven and continue baking.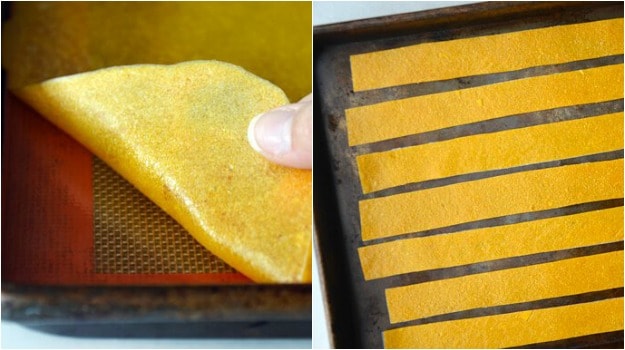 Source: Justataste.com

You can also watch the video here:



Mango Lassi Popsicles
You'll be happy to know that making your own popsicles is easier than it's ever been. All you need to do is puree some mangoes along with some Greek yogurt, milk, sugar, cardamom and salt. Now throw this into a few moulds and tada! You've got yourself some spectacular summer treats.

Ingredients: 2 cups ripe mango (chopped), 1 1/2 cups Greek yogurt, 1/2 cup milk, 2 tabelspoon sugar, pinch of ground cardamom, big pinch of salt

Method:
1. Combine the ingredients in a food processor or blender and blend until smooth.
2. Pour the blended mango mixture into the popsicle molds and freeze until solid, preferably overnight.
3. To unmold, run hot water around the outside of the molds for a brief time until you can easily pull the popsicles out.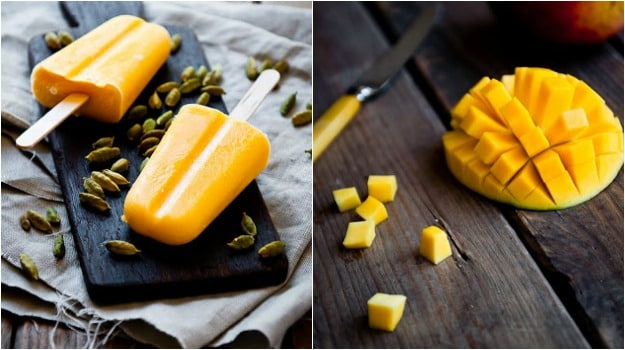 Source: Bakerite.com



Coconut Mango Oatmeal
I can say from first-hand experience that this recipe is absolutely amazing! You get your daily dose of both oatmeal and fruits, and all in just a few minutes.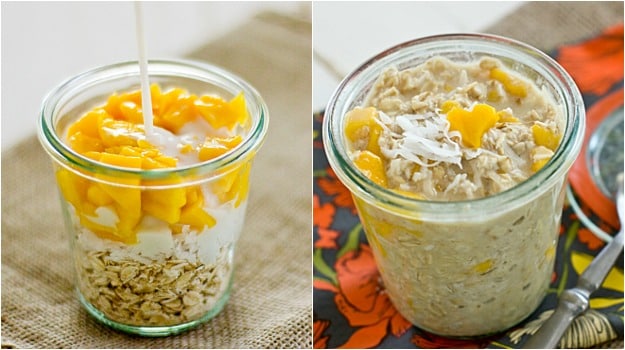 Source: ohmyveggies.com

Ingredients:
1/2 cup rolled oats
1/2 cup unsweetened almond milk
1/2 cup mango, diced
1 tablespoon shredded coconut
1 1/2 tablespoon sugar sweetener

Notes: I used regular milk instead of almond milk and it tasted just as good. I also replaced the sweetener with 1 teaspoon of powdered white sugar.

Method: Stir all the ingredients together in a resealable jar or bowl. Cover and leave it overnight.

Mango Dessert in a Glass
Recipe by Chef Marut Sikka

There's a reason Marut Sikka is a known to be a food genius. Start to boil some milk and add cream, sugar, cinnamon powder, mango pieces and mint to it. Pour the dessert into a glass, garnish with mint leaves, refrigerate and served chilled.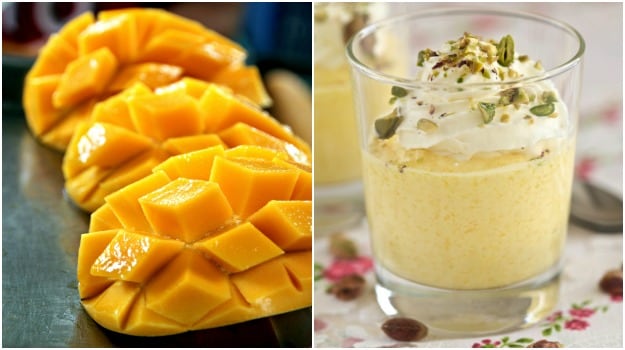 Mango Ice Cubes

The best way to enjoy summer is with mango and ice!
Ingredients: 2 medium-sized mangoes (peeled and diced), 2/3 cups of sugar, 1 lemon (juice)
Method: Put everything in a blender and let it run for about 2 minutes. Pour the mix in an ice cube tray and freeze overnight.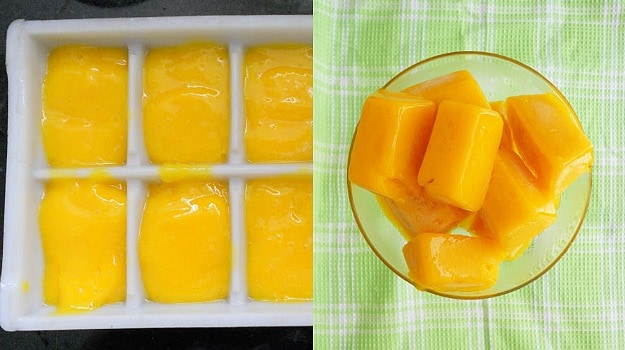 Source: nishahomey.com

Also see: Notch Up the Tang:
Amchoor or Raw Mango Powder, the Summer Cooler
10 Things You Can Make with Yogurt
How to Make the Perfect Mango Lassi


For the latest food news, health tips and recipes, like us on Facebook or follow us on Twitter.