There are two kinds of people in this world. The first kind wakes up early, manages their routine and indulges in a healthy breakfast packed with nutrition. The second kind generally wakes up late and might opt for a brunch or directly lunch. And it seems like actress Bhagyashree falls in the first category! Since the days of the classic film 'Maine Pyar Kiya,' Bhagyashree has captured many hearts. To our joy, she is very active on social media and regularly updates and entertains her followers. From sharing glimpses of her daily life to her travel diaries and culinary adventures, Bhagyashree manages to entice us with numerous things! And this time, her nutritious breakfast has captured our attention.


(Also Read: Bhagyashree's Grilled Chicken Platter Is The Lunch Inspiration You Need)


Posting a story on Instagram, the actress shared a photo of her healthy breakfast. In the photo, we can spot a glass of green juice. She wrote, "#breakfast #healthyfood colourful mornings." Take a look:
So, if just looking at this juice makes you want to indulge in something healthy, fret not. We have just the recipes you need. Here we bring you some juice recipes to add to your diet. Read them below:
Here Are 5 Healthy Juice Recipes To Add To Your Diet | Healthy Juice Recipes
A drink that makes you feel as fantastic as it tastes. This mixture is a terrific cleaner, with the colour of beetroots and the benefits of amla and aloe vera.
A glass of amla juice in the morning is a wonderful way to start your day. It keeps your digestive system on track and speeds up your metabolism throughout the day.
Bitter gourd may not sound appealing in the form of juice, but it can really help you lose weight. Regularly drinking karela juice may stimulate the liver to secrete bile acids necessary for fat metabolism.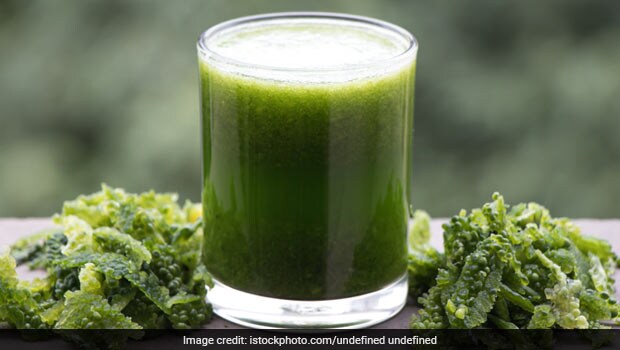 This orangish-red colour looking juice brims with health benefits. The best part about this recipe is that it has a sweet and tangy taste that makes you feel fresh and energised.
Drinking vegetable juice is healthier than simply eating different vegetables. This juice is filled with the goodness of beetroot, carrots, spinach, and lemon. You can add a bit of sugar if the taste of the juice feels bitter.


Try out these juices, and let us know which one you liked the best!