Every country and cuisine has their own set of delicacies and special preparations. These are usually made with regional or local ingredients, using special processes and techniques. We are quite curious and intrigued to know about the behind-the-scenes or the making of these unique dishes from all over the world. But as the saying goes, sometimes, too much knowledge can be dangerous too! A Japanese hotel recently featured on a television show and they showcased how they made their special 'fermented' orange drink. The drink, apparently, was prepared by the employees by stirring with their hands!


The AWA Nishiizu Hotel in Numazu in Japan's Shizuoka Prefecture was the hotel featured in the video. On April 23, they featured on a travel show called 'Beat Takeshi's TV Tackle' that offered some insights into Japan's travel and dining culture. A visit to the website of this Japanese hotel reveals that they have the process of fermentation as the selling point. Their entire menu has fermented foods on it, and this fermented orange drink is just one of them. "A chef prepares a full course with the theme of "fermentation" using ingredients from Izu and Shizuoka Prefecture. All beverages are available on an all-inclusive basis," read the website.


Also Read: Fermented Foods To Add To Your Diet For Better Mental Health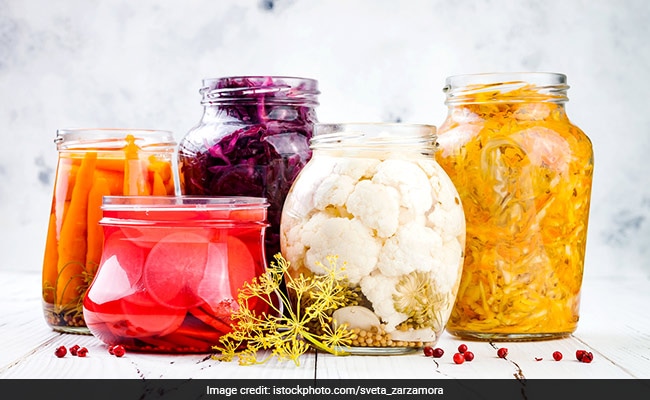 In the now-deleted clip, we could see the summer drink stored in plastic containers or jars. The video was also shared on YouTube by other blogger accounts, including one named Fujinowadai. Made with the popular summer oranges and sugar, it looked quite refreshing. However, an employee of the Japanese hotel revealed a shocking insight into the making of the drink - that it was fermented with the hand bacteria of the employees. Thus, the fermentation process was expedited by dipping hands into the jar and mixing it directly. "This is a homemade enzyme syrup made from fermented summer mandarin oranges. Since it is fermented using bacteria that are indigenous to the fungus on your hands, you put your hand inside and stir it," the AWA Nishiizu Hotel hotel employee says as per Oddity Central.


Many people flagged the drink citing health concerns and the fact that the usage of human hands could cause food poisoning. The Japanese hotel was then forced to withdraw the drink from its menus and issue an apology. Saying they were 'terribly sorry', the hotel said in the release, "Currently, we are asking the local public health centre to confirm the manufacturing process of this product, etc., on site. After receiving guidance from the local public health centre, we will report on future measures."


What did you think of the Japanese hotel and its fermented orange drink? Tell us in the comments.
About Aditi AhujaAditi loves talking to and meeting like-minded foodies (especially the kind who like veg momos). Plus points if you get her bad jokes and sitcom references, or if you recommend a new place to eat at.