Whether it is a chilly weather, or the hot winds are blowing, or you're in the beautiful monsoon season, the one thing that stays constant throughout the year is our love for chai! It is one of those things that can turn around our day in a good way and make us feel relaxed. Plus, when paired with any snack of your choice, chai time becomes even more indulgent! While there is no one way of making chai, there is also no one recipe to prepare it. We all make use of various ingredients, hard spices and whatnot and make a hot cup of our liking. So, to introduce those recipes to you, here we have five different types of chai for you to try. Check the recipes below!
Here Are 5 Chai Recipes To Make At Home
On lazy mornings, noon chai's luscious taste and enticing aroma are undoubtedly enjoyed the most. Traditionally made with gunpowder tea leaves, this chai can also be made with Kashmiri green tea. The addition of dried rose petals and chopped dry fruits and nuts give the tea a royal flavour!
Since the beginning of time, kadha has been the go-to remedy for a variety of ailments in India. Plus, in the last two years, we've all begun to make various kadhas to reap the benefits. So, for the same, here we have a fool-proof recipe with which you can make kadha chai in just five minutes!
Mulethi root is an ancient herb with multiple benefits. Mulethi is known to be high in antioxidants, antifungal, and antiviral compounds, which can aid in the treatment of colds, coughs, and other seasonal infections. The enzymes in the herb are known to naturally boost our immunity.
This recipe is what we make every day. While most use basic ingredients like tea leaves, sugar, milk and water, you can easily elevate the taste of this chai by adding in some tulsi and black peppercorns.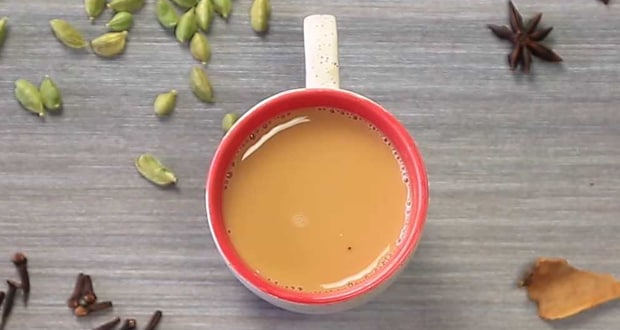 When we have a cold or cough, we usually drink the delicious adrak chai. So, for you to enjoy a cup of kadak adrak wali chai, we've compiled a list of ingredients and measurements that will ensure a soul-soothing experience.
So, what are you waiting for? Make these chai recipes, and let us know which one was your favourite!