Indian cuisine is a potpourri of complex flavours that reflect the diversity of the subcontinent. But certain dishes capture our attention with their simplicity, yet mesmerise our taste buds with their vibrant flavours. One such dish is Aratikaya Fry, also known as raw banana fry. Originating from the southern regions of India, this dish has gained popularity for its distinctive taste and versatile nature. Aratikaya Fry is made with unripe banana, which otherwise lacks in taste but when fried to make this dish, explodes with impressive flavours.
What Is Aratikaya Fry:
Aratikaya Fry is a common dish prepared in many households, street food stalls, and restaurants across south India. It is made by frying raw banana slices and seasoning them with spices. Its popularity can be attributed to the unique combination of textures and flavours it offers. With its crispy exterior and tender interior, this dish delivers a delightful contrast that pleases the senses. It works as an excellent side dish for dal-sambhar, or roti-curry or can also be enjoyed as a crunchy snack.
How Does Raw Banana Taste Like:
One bite into a perfectly cooked Aratikaya Fry and you'll fall in love with it. The natural sweetness of raw bananas complements the fieriness of spices, taking our palate on a joy ride. The addition of aromatic spices, such as turmeric, red chilli powder, and cumin, adds depth and warmth to the dish. Serve the Aratikaya Fry hot as a side dish or as a delicious snack alongside your favourite chutney or yoghurt dip.
Also Read: 7 South Indian Snacks Every Vegetarian Must Try- Murukku, Bonda And More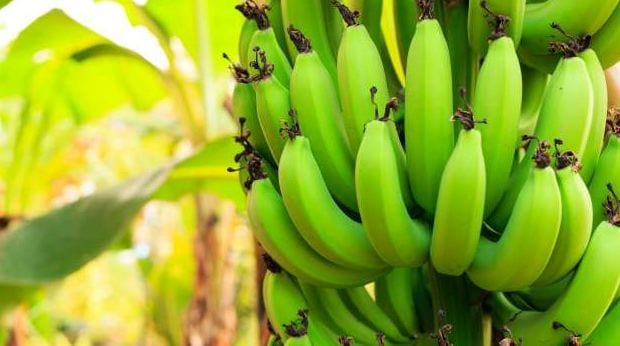 How To Make Raw Banana Fry I South Indian Aratikaya Fry Recipe:
Peel the raw bananas and slice them into thin round pieces. Soak them in water for some time to prevent them from browning. Meanwhile, mix together turmeric powder, red chilli powder, cumin powder, and salt to make the masala for the dish. Then drain the water from the banana slices and dry them naturally or wipe them off with a kitchen towel.


Time to cook. Heat some oil in a pan and drop in the banana slices. Make sure they are evenly spaced out. Fry them in batches if required. Once the slices are fried and turn brown on both sides, switch off the flame and transfer the banana onto a plate lined with absorbent paper, which will absorb excess oil. Now all that is left is to sprinkle the masala you made earlier all over the slices. Give them a good toss so that all the slices are coated with the masala, and serve hot or cold.


Feel free to adjust the spice levels according to your preference. You can also experiment with additional spices and herbs to create your own unique version of Aratikaya Fry.


Click here for the full step-by-step recipe of Raw Banana Fry.
About Neha GroverLove for reading roused her writing instincts. Neha is guilty of having a deep-set fixation with anything caffeinated. When she is not pouring out her nest of thoughts onto the screen, you can see her reading while sipping on coffee.