When it rains, what is the first food that comes to your mind?
Pakora, bhajiyya, bonda
? Something batter-fried, steaming hot, out of a
karahi
, accompanied with a
kulhar
of tea? Fried foods and the rains are inseparable when it comes to monsoon in India. And even the most conscientious of folk will give in to the allure of the
pakora
this time of the year, however fattening it may supposedly be. But this kind of a natural pull towards all things hot and fried is not without substance.The Indian kitchen, largely influenced by Ayurveda, followed a seasonal cycle of food production. And while today we may have forgotten the origins of many of the dishes as also the reasons why they are so firmly entrenched in our food memories, it does not take much research to unearth those foundations.
Eat Right: 8 Immunity Boosting Foods You Should Have This Monsoons
The Ayurvedic Reasons
Monsoon 2018: The most conscientious people give in to the allure of the pakora
Cooking foods in hot oil was of course a method of preserving them for longer and ensuring food safety in a wet season conducive to the proliferation of germs and diseases. Batter-frying veggies during the rains may then have been a practical choice even though we may now associate these fritters with the romance of the rains. All our
bonda, batata vada, pakori, bhajjiya, dal kachori, mirchi vada
traditions can be traced back to this.Secondly, the fall in temperatures after the hot season meant that the Ayurvedic diet too changed. Heat inducing ingredients were recommended, particularly, because many of these herbs also had anti-inflammatory, antiseptic and therapeutic properties to counter respiratory and stomach infections.In Mangalore,
tambli
, thin buttermilk drunk in this season, is tempered with ginger because of precisely this reason. With its anti-bacterial, anti-viral properties, ginger as an ingredient is perfect for the monsoons.It is interesting that Southern India continues to use yoghurt in this season even though the "cooling" food is not recommended in the rains in an Ayurvedic diet. Tempering yoghurt with "hot" spices is perhaps a response to that. In northern India, in the Indo-Gangetic plain and in Punjab, yoghurt gets banished this time of the year, in favour of something traditionally called "kachchi lassi". This is just thin milk and village kids would drink it alongside mangoes.
Banana Chips, Lukhmi and More: Hot and Sizzling South Indian Monsoon Snacks
The 'Hot' Stuff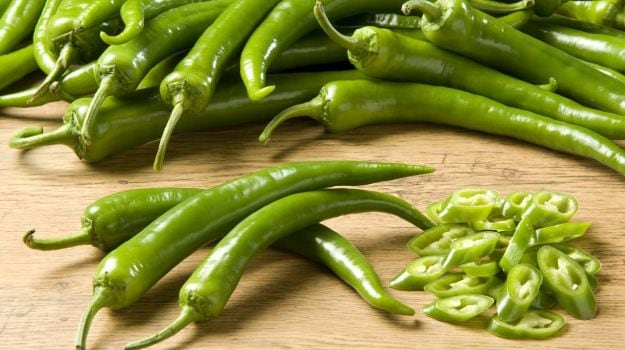 Monsoon 2018: Green chillies are full of Vitamins C and A
But one important monsoon ingredient which is so common that we tend to overlook it is green chillies. They are full of Vitamins C and A, valuable in countering infections, and can be seen in many preparations, notably as part of pickles and fritters. "Mirch" is often batter fried in northern India to make Mirch ka Pakora as also the Rajasthani Mirchi Vada, or stuffed with other spices as a table condiment/pickle this time of the year.Though chillies are not native to India, their wide use in Indian cooking seems almost instinctively based in the "science of food and medicine" that Ayurveda claims to be. It is not for no reason that they are a monsoon ingredient in our repertoires even though hardly any one pays attention to them.
Monsoon Snacks: 5 Best Pakoda Recipes
Regional Treats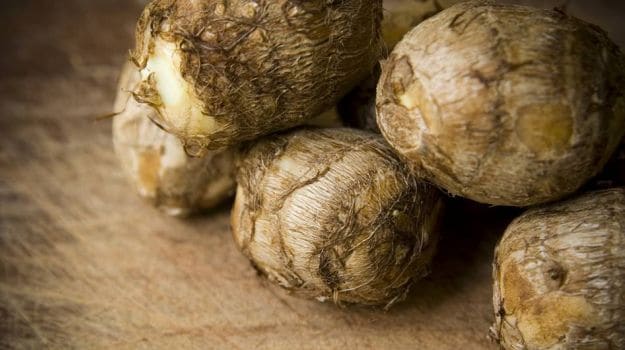 Monsoon 2018: Colocasia or arbi leaves are cooked to make patoday
Another ingredient that is not talked about much when it comes to monsoon foods but is all pervasive in the Subcontinent is colocasia. The leaves of the plant are chosen carefully, steamed and layered with batter and then fried to give variations of a snack that is called
patoday
in UP,
patrode
in Mangalore and
aduchi vadi
in Maharashtra. A traditional dish that can be seen in various forms all across India but that now seems to be vanishing.
Khichuri
in Bengal is a quintessential monsoon dish too; dal is considered to be a heat-inducing ingredient, as is
ghee
. And what can be better carb comfort than a mishmash of rice-dal-veggies and
ghee
on a rainy day?
Monsoon Recipes: Why Do We Crave Fried Foods?
Festival Time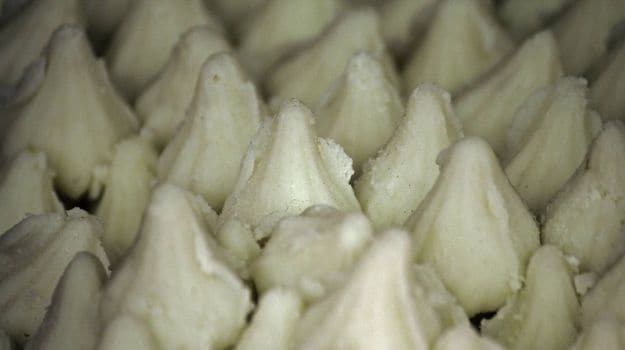 Monsoon 2018: A number of Indian festivals fall in the monsoon months
Like Spring in the Western tenets, the rains have inspired so much music and poetry in India — from Kalidas's Meghdut to Rabindra Sangeet and Krishna verses. The sense of joy and life means that celebrations are inevitable and in India this means festivals. Janamashtami, Ganesh Chaturthi, Raksha Bandhan, and Onam are all monsoon festivals with their own set of special foods.Coconut, as both a symbol of fertility and as an ingredient intrinsic to so many food traditions in the country, is an important ingredient in many of these festive sweets and snacks. Modak, steamed dumplings made during Ganesh puja, are filled with a coconut mixture; and one of the most important Janamashtami mithais is the home-made
pagi hui gari
, where dry coconut is grated and then crystallised in sugar. The entire
mithai
is set on
thalis
and then cut into thin squares. It is distinct from a
barfi
in that no milk solid is used to bulk up the sweet.
7 Sinful Snacks That Spell Magic in the Rains
All About Vermicelli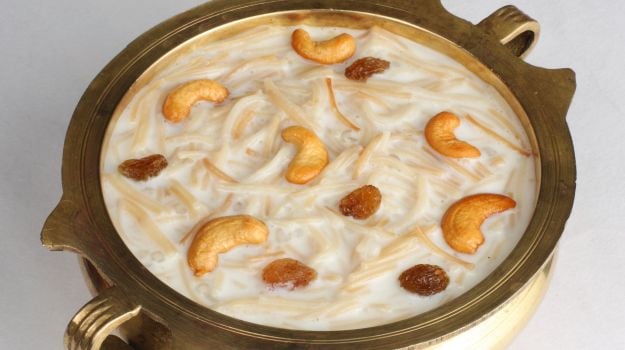 Monsoon 2018: Vermicelli found its way into India through trade with the Arab world
Finally, if there is one distinct ingredient that cuts across communities and symbolises the monsoon and its festivities in India, it is vermicelli, ironical because it is not really an "original" creation of the Subcontinent.It is debatable whether noodles/vermicelli originated in China or Italy. What seems surer is that the vermicelli found its way into the Subcontinent through trade with the Arab world. And it caught on everyone, from the south to the north. You have
payasam
made of these short strands of rice and you have
seviyan
, similarly cooked as "kheer" in rice.
Eat Healthy, Stay Healthy: 5 Foods to Avoid this Monsoon
The method of cooking is quite similar to the way the Arabs cook it — browning it in fat (in ghee in India) and then cooking it in milk. If
seviyaan
is the quintessential Eid special, it is also a ritual during Rakshabandhan in northern India.
Jave
, handmade, slightly thicker vermicelli, is typical made as an auspicious offering in many communities, particularly the vegetarian trading ones.
Disclaimer:The opinions expressed within this article are the personal opinions of the author. NDTV is not responsible for the accuracy, completeness, suitability, or validity of any information on this article. All information is provided on an as-is basis. The information, facts or opinions appearing in the article do not reflect the views of NDTV and NDTV does not assume any responsibility or liability for the same.