Open up your windows to the pitter-patter outside. Let the cool wind gush in with the drizzle, let it rain!


Monsoon recipes- Monsoons are a breath of fresh air, a sigh of relief after a sweltering heatwave. For me, monsoon signifies the brightest hues, spellbinding aromas and fried food cravings. Look around to see eye catching colours everywhere, from big vibrant umbrellas to trendy flip flops, even the most mundane looks brand new. Suddenly, the leaves look bright emerald green and the earth exhales out hot muddy aroma that fills up your senses.


An added dose of some of the crunchiest munchies is all you need to enjoy the rainy splendor outside. But isn't this monsoon craving for the crunchy quite inexplicable? Well, not really! Nutritionists and health experts have a host of scientific reasons behind our fried food cravings during the rainy days, let's simplify some of those.
Ever wonder why it feels so relaxing after a hot shower? It is because after the body is exposed to a hot shower it takes time to cool down and get back to normal temperature; this process of cooling down has a relaxing effect on our body. Similarly, after a prolonged spell of scorching summer, the monsoon brings us a relaxing and comforting environment and psychologically we tend to indulge in mindless munching when in such a lazy relaxed mode.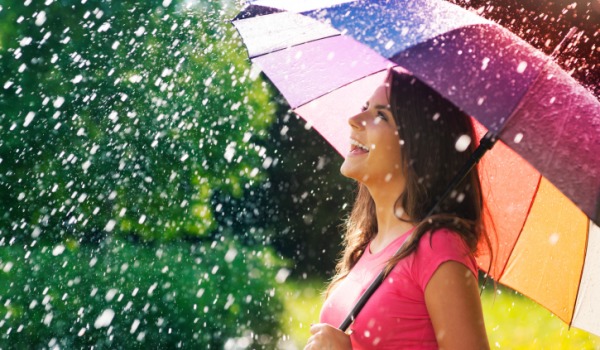 Nutritionists explain the link between the drop in temperatures and our bodies' speeding need for high calorie- high carb diet. Whenever there is a drop in the temperature, our bodily temperature drops as well, hence we automatically want foods that will keep us warm and cozy. This is likely due to our body's need for more calories coupled with the changes in brain chemistry brought about by the change in seasons and alterations in the body's biological clock.


Lastly, we all have emotional ties attached with the rainy season. It's when old bitter-sweet memories resurrect and there is a sudden surge of emotions. Some of us may experience mild mood swings during colder, less sun-filled rainy days due to more moderate changes in brain chemistry. Experts explain how fried, fatty foods have an impact on your mood as well. Many fatty foods contain tryptophan which is used by the brain to produce serotonin- the feel-good-happy hormone.


So, what are you waiting for? Doesn't all this give enough legitimate reasons to satisfy our fried food cravings? Coil around on your couch; sip on a steaming cup of coffee and get into the monsoon mood. Celebrate the season of splash with round, fluffy kachoris, steaming aloo samosas, chaats and other crunchy delights.


Here is a one-time solution to cure your crispy cravings this monsoon.
Get down to enjoy these crispy potato roundels cooked in spices and semolina, sauted beautiful brown.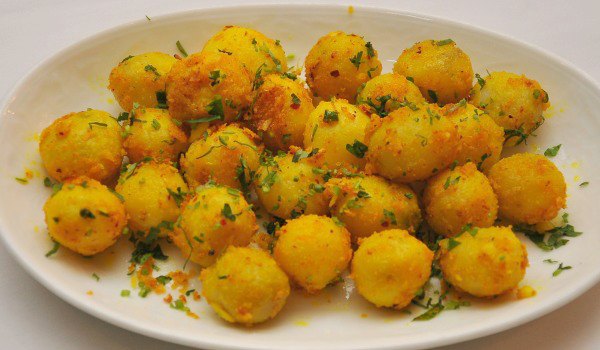 A quick and crispy potato snack.
Boiled rajmas are mashed and mixed with herbs and spices, finally coated with oats and bread crumbs to seal the deal.
A clever starter made in just three simple steps!
Enjoy your favourite fruits, honey coated and roasted crunchy.
Assorted fruits coated with spices and honey, roasted and served warm.
Blend together boiled potatoes and channa, work them into balls and fry them to a golden glory
Crisp potato and channa dal tikkies
How about some steaming hot samosas on a cool, rainy evening? Your all time favourite traditional samosas get a hearty stuffing of moon dal.
Have had enough of aloo filled samosas? Then try making these moong dal samosas at home with this easy recipe.
Boiled bananas mashed and mixed with rice flour, stuffed with a filling of flavourful masala. Don't miss out on this one.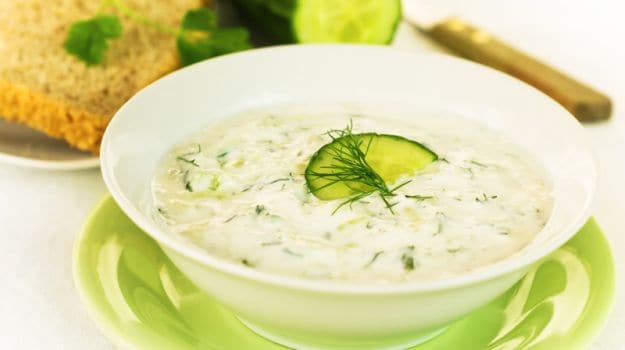 A crisp outer casing made with raw bananas stuffed with sesame seeds, coconut and groundnuts, fried golden.
Fresh vegetables, sundried tomatoes and olives are rolled out and mixed with spices and deep fried to crispy rolls
Served with a basil dip made with olives, Parmesan, mayo and a hint of garlic, this dish is simply perfect for those rainy days.
Succulent chicken pieces dunked into a spicy batter of gram flour, mango powder, pomegranate and spices, fried deep.
Chicken Pakoda is a great starter dish for a party or just a tea-time snack to savour in the evening.
A snack that you just can't resist picking up. Clusters of corn, gram flour and spices, fried crisp, with freshly made roasted bell pepper sauce, serve in style!
Fried corn delights served with a tangy roasted bell pepper sauce.
Comfort yourself with this meaty delight. Tender chicken wings are coated in the goodness of desi masalas and herbs, sauted to a mouthwatering perfection.
Chicken wings get a desi makeover.
The most common and the most loved monsoon snack of all times! Pyaaz Pakoda is a very commonly made snack in Indian households and is a popular street food as well. Very easy to prepare when you have unexpected guests at home.
These make a good tea time snack, especially during rainy days and winters.
Try these yummy monsoon treats at home and let us know your experience in the comments section below.