It's lovely to wake up to an unexpected rainy day, when it seems like the rain gods have finally heard our prayers after a 2 month sweltering summer! The sheer delight of eating those piping hot
samosas
with sweet tea or a plate of sizzling spicy noodles makes it all the more enjoyable. Sadly, monsoon is also the time when diseases, particularly of the digestive system, are rampant. Poor digestion leads to a form of 'cellular starvation' which in turns lowers your metabolism and increases fat storage.(
Monsoon Health Guide: Rainproof Your Lifestyle With Right Diet
) It also reduces the immunity of our body and makes you susceptible to many diseases which are commonly associated with this season like cold and flu. Hence, it is time for us to keep our body resistant against diseases by boosting our immunity and taking precautions against these diseases. While you must make it a habit to regularly drink boiling water, you should also scrupulously avoid street food or food prepared in bulk.
Here are some foods that you can eat to enhance your immunity and keep yourself healthy this season!
1. Hot Soups
A bowl of hot chicken broth is the perfect quick fix for those days when you decide to eat light. Not only is it good for hydration, chicken soups also contain a good source of protein and starch. Moreover, the flavourful notes of garlic, onions, and ginger make it a delightful meal.To battle common cold and flu during the season, hot soups help to de-clog your nasal passages by increasing the temperature of your airways. It also promotes increased secretions that aid in getting rid of bacteria and viruses from your system while the spices have an anti-inflammatory effect against colds and even help suppress coughing, pain and fever and act as a mild sedative too.Garlic in particular targets H. pylori, the culprit for ulcers and stomach cancers. If you're a vegetarian, a bowl of
hot vegetable soup
will be equally great.
Quick tip:
For spice lovers, add a little chilli to your soup for that fiery kick!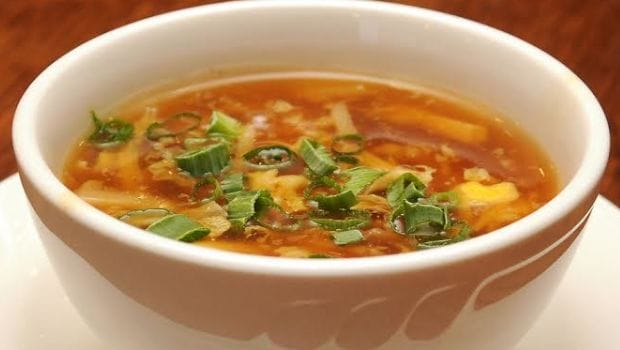 2. Yoghurt and Other Fermented Foods
Probiotics, the good bacteria present in certain
yoghurt
and other fermented foods like pickled vegetables or the famous Korean kimchi, can actually help boost your immune function. It does so by stimulating your immune response to fighting diseases and promoting beneficial bacteria growth in the gut.Just one cup of yoghurt with some chopped fruits can lower the risk of diabetes by almost 25% and is a healthier option than those sugary
jalebis
or calorie laden ice- creams. It is also fortified with Vitamin D, another nutrient linked to cold and flu resistance. A study revealed that getting adequate Vitamin D, either through food or sun exposure can help lower your risk of catching colds. Not a yoghurt fan? Try mixing in your favourite fruits or even substituting milk with it in shakes!(
7 Sinful Snacks That Spell Magic in the Rains
)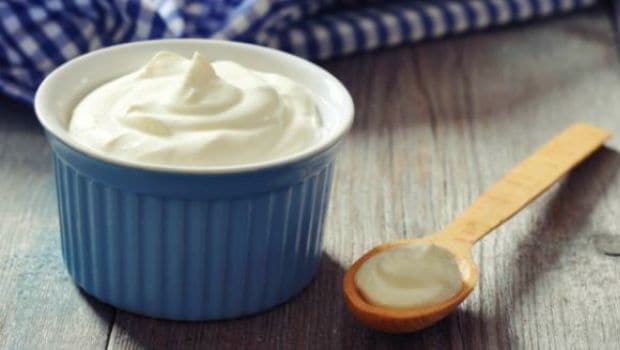 3. Dry Fruits and Nuts
Dry fruits like walnuts, almonds and dates provide the essential vitamins and minerals for building immunity.They contain vitamin E, niacin and riboflavin. Vitamin E is an antioxidant that helps keep cells healthy. Consuming nuts may help you adapt and react to stress better. Try mixing them with dried fruits to get a good mix of sugar with protein to keep those energy levels high.(
Eat Healthy, Stay Healthy: 5 Foods to Avoid this Monsoon​
)
4. Dark Green

Leafy Veggies
Leafy greens like cabbage, spinach and broccoli are good sources of vitamins A, C and E, as well as folate, antioxidants and fibre. These vitamins also have an antioxidant action that helps in cell function and integrity as well as development. Try and include them in soups or mix up a good salad with a lip smacking dressing to keep you on the go!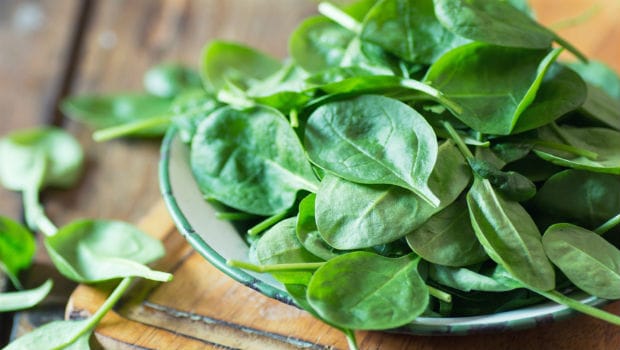 5. Mushrooms
Mushrooms are rich in B vitamins and antioxidants. The B vitamins play a part in healthy immune functions while selenium has been linked to a decreased risk of severe infections. Mushrooms are also a good source of proteins as they contain all 17 essential amino acids needed by the body.
Quick Tip:
A good mushroom omelette or including them in your vegetable stir-fry can work wonders.
6. All Meat Products
Meat, whether it's pork, beef, chicken, fish, or seafood, all have protein, a nutrient our bodies need to build and repair its tissues. It's also a vital component of our cells, including our white blood cells, the agent responsible for fighting infections.Consuming adequate amounts on a daily basis ensures your body a fighting chance against various infections and foreign organisms. Coincidentally, meat also supplies Vitamin B, zinc, iron and even Omega-3 (from fish and seafoods) — other nutrients our body uses in keeping up its defense mechanism. Aim for at least 1-2 servings a day to achieve immune boosting action.
7. Indian Spices
Include more immunity boosting spices in your food like
turmeric
, mustard, asafoetida (
hing
), coriander, turmeric, fenugreek (
methi
), cloves, pepper, cinnamon, garlic, ginger and curry leaves. They help in digestion and to flush out any sinuses from the body.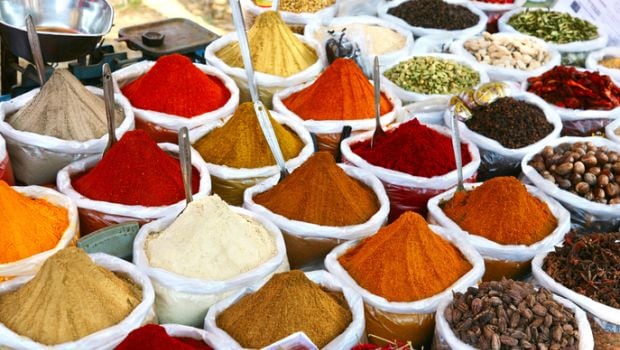 8. Tea
A good old cup of some black tea can actually help build your immunity this monsoon. Regardless of colour, black or green, tea packs a big punch of polyphenols, flavoniods, and antioxidants that destroy free radicals that can damage healthy cells and even cause premature aging. It's also a good means of hydrating your body. Just don't mix it with milk, as the proteins in milk bind with the polyphenols, thereby reducing its effects.(
Monsoon Snacks: 5 Best Pakoda Recipes
)