How to Sharpen a Knife with a Coffee Mug
Pragati Shukla, NDTV | Updated: November 17, 2017 11:20 IST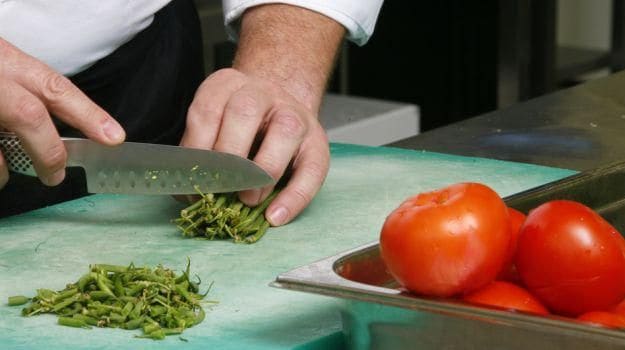 Is there anything more annoying than a dull knife that just won't slice through a tomato even when you exert all the Herculean force you've got? It can't even be called a knife anymore; it's just a weird pointy fork if you think about it. And let's get real, no matter how slothfully free your day is, no one really plans to set aside time to get knives sharpened, it's just not something that would ever feature in your Saturday plans.

Also Read: Easiest And Quickest Way To Deseed A Pomegranate) Get to know your knife a bit better. Source: S.B Lattin Design

If you don't have a knife-sharpening kit (or have chucked it aside in its original packaging after buying it at a 40 percent discount) and still want your knives magically sharpened, I come with good news. Turns out, your ceramic coffee mug is your knight in shining armour.

Just run your knife across the bottom of your mug at 45 degree angle a few times and voila! Blunt knife? What blunt knife? The bottom of most ceramic mugs have a flat, unglazed ring that is perfect for giving blunt knives a quick sharpening. This, in no way, is a long-term solution. A few things to keep in mind – make sure you sharpen the knife away from your food or else tiny, invisible ceramic particles may land in there. Also, after sharpening your knife, give it a good wash before using it.
Here's to never having a 'dull' moment around your knife ever again.