Story Progress
Back to home
Avocado Chicken Kebabs with Pineapple Salsa Recipe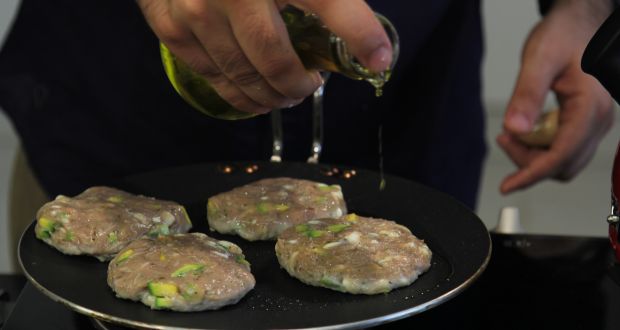 How to make Avocado Chicken Kebabs with Pineapple Salsa
Avocado Chicken Kebabs with Pineapple Salsa: Get your party started in style with these delectable chicken kebabs with a twist of avocados.

Ingredients of Avocado Chicken Kebabs with Pineapple Salsa
400 gms boneless chicken
3 green chillies
1 medium size ginger
8 garlic cloves
1 avocado
1 tsp shahi jeera
16-20 mint leaves
2 onions
500 gms cheese
1 pineapple
1 tsp lemon juice
1 tsp black salt
1 tsp roasted cumin
1 tsp pepper powder
100 ml olive oil
Salt
1.
Blend together chicken with chopped green chillies, ginger, garlic, shahi jeera & mint leaves.
2.
Add chopped parmesan cheese & avocado to chicken & mix well.
3.
Take chopped pineapple in another bowl & add chopped onions, green chillies, mint, lemon juice, salt, black salt, roasted cumin & pepper powder, mix well.
4.
Make tikkis of the blended meat mixture and shallow fry it in olive oil.
5.
Sprinkle some pepper powder over it.
6.
Garnish with mint leaves & serve hot along with the pineapple salsa.