Story Progress
Back to home
Banana and Almond Porridge Recipe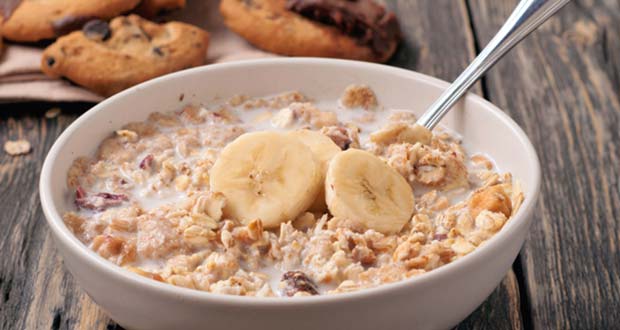 How to make Banana and Almond Porridge
About Banana and Almond Porridge Recipe: This traditional oats recipe gets a nutty and fruity twist with the porridge recipe that has the goodness of chia seeds, oats, banana and loads of nuts and dry fruits.

Ingredients of Banana and Almond Porridge
1/4 Cup oats
1 tsp chia seeds
1 cup milk
1/2 banana, chopped
1 tbsp dates, chopped
2 tsp almonds, sliced
2 tsp cinnamon powder
1 Saffron thread
1 tbsp honey
1.
Gather all the ingredients.
2.
Soak the oats in water for a few minutes, and in another bowl soak chia seeds in water for 10 minutes.
3.
In a pan over medium flame, heat up the milk and add banana, dates, almonds and cinnamon.
4.
Add the saffron thread to the milk. After 30 seconds, add the oats and cook with the milk.
5.
After 1 minute, when the porridge is the right consistency and oats are cooked through, remove the pan from flame and pour the porridge into a serving bowl.
6.
Stir honey through the porridge and garnish with chia seeds.