Story Progress
Back to home
Caramel Recipe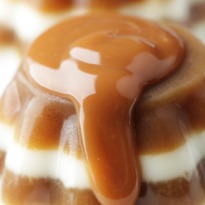 Caramel is used as a flavoring agent in ice creams, puddings, cakes and candies.

Ingredients of Caramel
1 cup sugar
1/2 cup water
1.
Place 1 cup of sugar and 1/2 cup of water in a pan and heat over low heat.
2.
When the sugar melts, it will gradually get darker.
3.
When dark and almost bubbly, the caramel is ready.