Story Progress
Back to home
Channa Dal Dhokla Recipe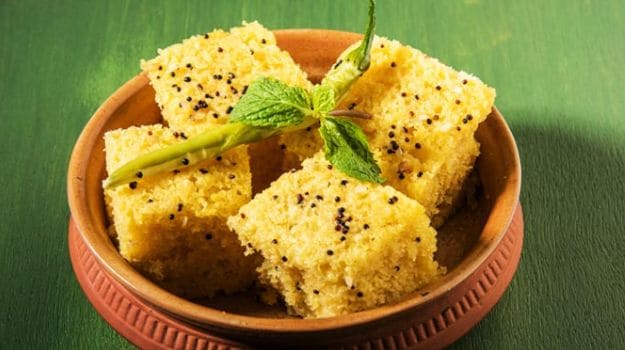 How to make Channa Dal Dhokla
Soft and fluffy channa dal dhoklas with an aromatic tempering. Topped with coconut.

Ingredients of Channa Dal Dhokla
250 Gram Channa dal (split bengal gram)
50 ml Yogurt
Sugar
For the tempering:
20 ml Oil
5 gram Mustard seeds
3 gram Red chillies
2 gram Asafoetida
20 ml Water
5 ml Lemon juice
Salt
10 gram Green chillies, chopped
20 gram Coriander leaves, chopped
10 gram Ginger, chopped
10 gram Turmeric
to taste Sal
3 gram Soda bi-carb
To garnish:
Coconut, grated
Coriander leaves, chopped
For the preparation:
1.
Soak the lentils in water for at least 2 hrs and blend with the yoghurt, to form the consistency of pancake batter. Mix in the sugar and leave in a warm place to ferment overnight.
2.
In another bowl mix in the soda bi-carb with oil and leave in a cool place.
For cooking:
1.
Mix in the remaining ingredients for the batter after it is fermented.
2.
Grease a mould or other suitable vessel and place in a steamer.
3.
Add the soda bicarb to the batter and mix well till light and fluffy. Immediately pour into the prepared vessel.
4.
Cover and steam for 20 minutes.
5.
Remove, cool and cut into cubes.
6.
Heat oil in a pan and add the mustard seeds, when crackling add the rest of the tempering ingredients
7.
Pour over the dhokla cubes.
8.
Garnish by sprinkling grated coconut and coriander leaves.