Story Progress
Back to home
Chocolate and Almond Cake Recipe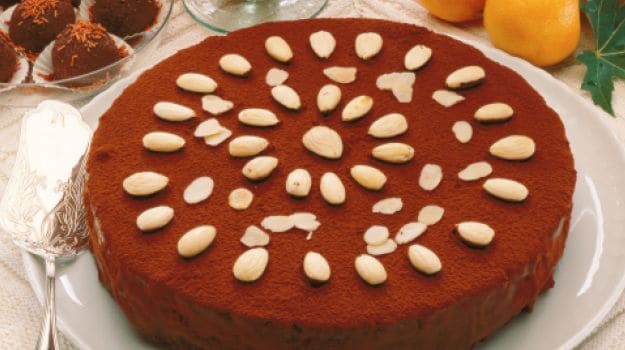 A yummy cake made with chocolate and ground almonds. Garnished with whipped cream and grated chocolate.

Ingredients of Chocolate and Almond Cake
300 gm butter
300 gm sugar
6 eggs - separated
300 gm ground almonds
125 gm melted chocolate
To Serve:
Grated chocolate
Whipped cream
Icing sugar to dust
1.
Cream butter and sugar until light and fluffy.
2.
Beat in egg yolks and fold in ground almonds and cool melted chocolate.
3.
Whip the whites until stiff.
4.
Fold into chocolate mixture.
5.
Pour into a 9" greased and lined cake tin.
6.
Bake at 180 degrees C until the cake is firm to the touch.