Story Progress
Back to home
Classic Bhindi Bites Recipe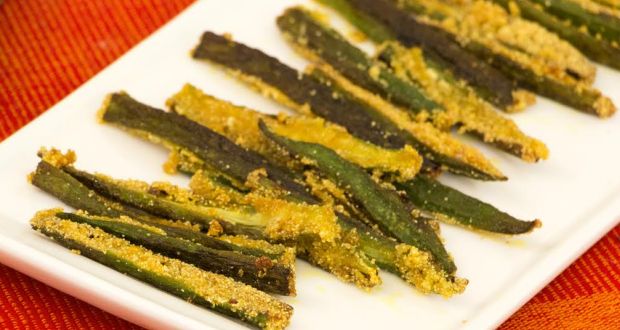 How to Make Classic Bhindi Bites
A tangy bhindi-zucchini mixture served on toasted French bread, drizzled with a freshly made fig chutney.
Total Cook Time

1 hr 05 mins

Ingredients of Classic Bhindi Bites
500g okra (bhindi) (green and soft, not very large)
2 zucchini (light green to be specific)
1 liter cooking oil
2 onions
1 Tbsp garlic paste
1 Tbsp ginger paste
2 tomatoes
1 tsp coriander powder
1/2 tsp garam masala powder
1 tsp red chilli powder
1/2 tsp turmeric powder
1 tsp black pepper, crushed
Salt to taste
1/2 tsp carom seeds (ajwain)
1/2 tsp coriander seeds
6-8 green chillies
Peanuts (roasted, unsalted)
1/2 bunch fresh coriander
1 cup cottage cheese (paneer)
Juice of 1/2 lemon
1 loaf French bread
For Chutney:
150 g dry figs
1/2 liter chicken stock
3 bay leaves
1 Tbsp chaat masala
1.
Cut bhindi and zucchini in cubes and deep fry them.
2.
Now for the masala put oil in a pot/pan. Put onions, ginger paste, garlic paste. When golden, then put tomatoes, spices and peanuts.
3.
When the masala is ready, add fried bhindi and zucchini.
4.
Then add chopped coriander, and a bit of paneer.
5.
Squeeze a little lemon juice when ready.
6.
Serve with chutney and French bread.
For Fig Chutney:
1.
Cut the figs in small chunks and put them in a pot along with the chicken stock, bay leaves and little chaat masala. Cook it till a thick chutney consistency.
2.
To Serve: Cut slices of French bread, toast them in an oven or on a pan. Put the bhindi on the edge of the bread slice, topped with a few drops of the fig chutney.