Story Progress
Back to home
Crispy Herb Chicken Recipe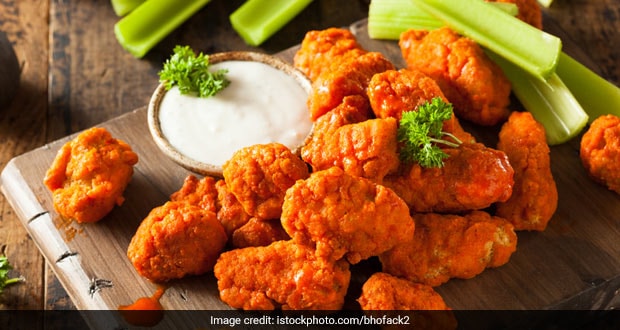 How to make Crispy Herb Chicken
About Crispy Herb Chicken: This crispy, juicy and tangy chicken snack is the perfect make for a dinner party.

Ingredients of Crispy Herb Chicken
2 Cups Fresh breadcrumbs
1/3 cup Parmesan cheese, grated
1 tbsp Lemon rind, grated
2 tbsp Fresh Parsley leaves, finely chopped
1 tsp Garlic powder
1/2 cup Plain flour
1 Egg
1 tbsp Milk
550 gram Chicken breast supremes
For frying Vegetable Oil
For Ranch dressing:
1 cup Mayonnaise
1/2 cup Sour cream
1/2 tsp Fresh Chives (dried if fresh not available)
1/2 tsp Fresh Parsley (dried if fresh not available)
4-6 cloves Garlic
1/2 medium Red Onion (optional)
1/4 tsp Ground Black Pepper
to taste Salt
1.
Combine breadcrumbs, parmesan, lemon rind, and parsley and garlic powder on a plate.
2.
Season with salt and pepper. Place flour on a plate. Whisk egg and milk together in a shallow bowl.
3.
Coat 1 piece of chicken in flour, shaking off excess. Dip in egg mixture. Coat in breadcrumb mixture. Place on a plate..
4.
Repeat with remaining chicken, flour, egg mixture and breadcrumb mixture.
5.
Heat oil in a frying pan over medium-high heat.
6.
Cook chicken, in batches, for 4 to 5 minutes each side or until golden and cooked through. Transfer to a plate lined with paper towel to drain.
Prepare Ranch Dip:
1.
Finely chop garlic, onions, chives and parsley.
2.
Mix it well to the mayonnaise.
5.
Check for salt and refrigerate.
6.
Remove at the time of serving your chicken.