Story Progress
Back to home
Croque Monsieur Recipe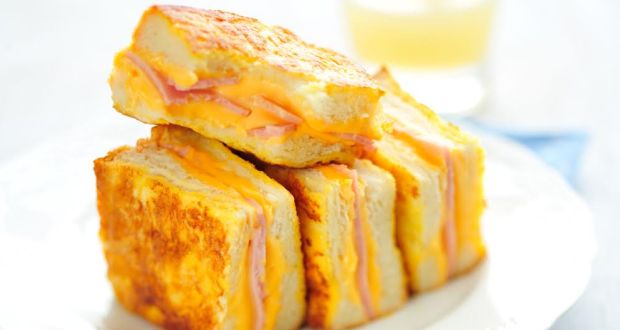 How to make Croque Monsieur
About Croque Monsieur Recipe: A classic French snack! 'Croque' means crunchy and 'Monsieur' means mister in French. This ham and cheese sandwich is a great breakfast or late night snack option.

Ingredients of Croque Monsieur
3 Pieces white bread
2 ham slices
Mustard sauce
2 tbsp gruyere cheese, grated
2 tsp butter
1.
Spread mustard sauce on one side of all breads slices.
2.
Place ham on 2 slices. Sprinkle some cheese over these.
3.
Place the ham-cheese bread slices over one another, cover with the third slice.
4.
Pan fry the sandwich with some butter.