Story Progress
Back to home
Crunchy Egg Fingers Recipe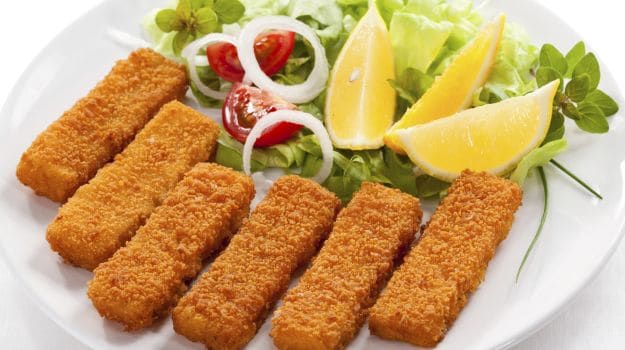 How to make Crunchy Egg Fingers
iStock
These egg fingers are soft on the inside and crunchy on the outside. Flavour them with dry spices, Italian herbs or cheese, serve along with some bread and tea and enjoy a truly wholesome breakfast.

Ingredients of Crunchy Egg Fingers
5 Eggs
1/2 cup Chopped onions
Chopped coriander
1/2 cup Maida
1/2 cup Breadcrumbs
Italian seasoning
Salt as per taste
1/2 tsp Red chilli powder
1/2 tsp Black pepper powder
1.
In a bowl take 4 eggs, add salt, red chilli powder, pepper, onions and coriander and whisk well.
2.
Transfer this to a heat safe bowl to steam in a cup of water.
3.
Once done, take it out and cut it into desired sizes.
4.
In another bowl add the maida, Italian seasoning, some salt and pepper and mix well.
5.
In another bowl crack and egg and 2 tspn milk to make a liquidy egg wash.
6.
Spread the breadcrumbs in a plate. Now take the cut egg piece, coat it with the maida mixture, dip in the egg wash and then coat it with breadcrumbs.
7.
Repeat this process until all the egg fingers are coated properly.
8.
Heat oil and deep fry the egg fingers until golden brown.
9.
Serve along morning or evening tea.