Story Progress
Back to home
Cupcake Without Oven Recipe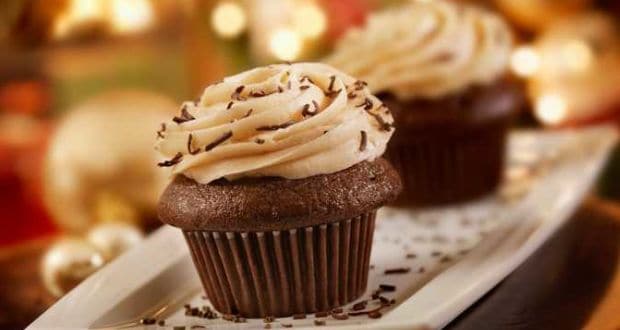 How to make Cupcake Without Oven
Chocolate cupcakes topped with a delicious butter cream frosting. These cupcakes are made in a pressure cooker instead of an oven.

Ingredients of Cupcake Without Oven
For butter cream frosting:
1/2 cup Butter, room temperature
1 tsp Vanilla essence
2 cups Powdered sugar
For cupcake:
1 cup Milk
1/2 cup Oil
1 tsp Vinegar
1 tsp Vanilla extract
3/4 cup Sugar
1 1/4 cup Maida
1/2 cup Cocoa powder
1/2 tsp Baking powder
1/4 tsp Baking soda
1/4 tsp Salt
1.
In this cake recipe, you'll need to bring together the wet ingredients and dry ingredients and then combine the two.
2.
Start by whisking the milk, oil, vinegar, vanilla extract and sugar. Keep mixing till the sugar is completely dissolved.
3.
Sift maida, cocoa powder, baking powder, baking soda and salt in a bowl. Make sure there are no lumps in the dry ingredients.
4.
Next, gradually add parts of the dry mixture to the wet mixture while folding the ingredients. Check the batter for air pockets while combining. Once the batter is smooth and lump less, the cup cake batter is ready!
5.
Grease 5 bowls with oil and maida and pour the batter, equally.
6.
Remove the whistle and gasket from the pressure cooker and add sand/salt to the bottom.
7.
Close the pressure cooker and heat it for 10 minutes on medium flame.
8.
Place a plate in the heated pressure cooker and add the bowls filled with cake batter. Close the pressure cooker and let it the cupcakes cook for 30 minutes.
9.
While the cake is getting ready, lets move to prepare the frosting.
10.
With a hand blender, beat room temperature butter with powdererd sugar and vanilla essence till it is fluffy and increase in volume. The frosting is ready. Don't forget to store it in the freezer.
11.
Once the cake is cooked, let it cool done completely and then apply the frosting in whatever shape you desire.
12.
If you will apply the frosting when the cake is hot, the frosting will melt. The cupcakes are ready!