Story Progress
Back to home
Daliya Vegetable Khichdi Recipe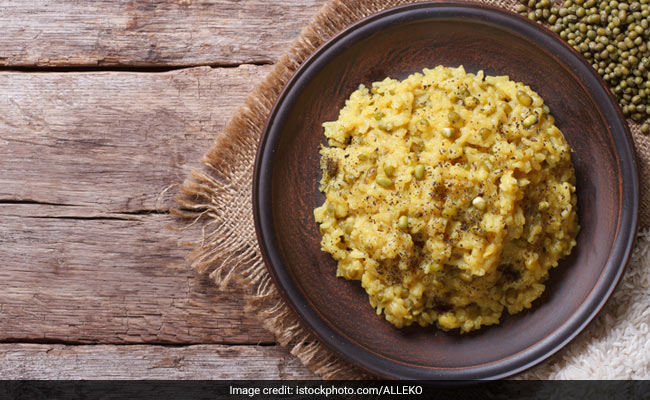 How to make Daliya Vegetable Khichdi
About Daliya Vegetable Khichdi Recipe: A quick and easy recipe with the perfect nutritional value! Daliya or porridge has a lot of fibre, vitamin and minerals and a better glycemic control. When mixed with pulses and beans for a delicious dish of Khichdi, it do not cause a big spike in the blood glucose levels. This khichdi recipe is specially curated by Ms. Priyam Naik, Officer Dietetics, Saifee Hospital. It has mixed vegetables like carrot and cauliflower, further upping the nutritional value with vitamin, mineral and fibre content.

Ingredients of Daliya Vegetable Khichdi
1/2 Cup Dalia/Lapsi (made of wheat)
1/2 cup Moong dal, soaked
1 cup Mix vegetables (carrot, cauliflower, french beans, peas), chopped
3 Peppercorns
3 Cloves
1 Cinnamon stick
1 Bay leaf
1 tsp Cumin seeds
1/4 cup Onion
2 tsp Chilli powder
1 tsp Cumin powder
2 tsp Coriander powder
A pinch of Turmeric powder
1 tsp Oil
to taste Salt
1.
Wash the soak the daliya for 6-8 hours. Drain and discard the water.
2.
Heat the oil in a pressure cooker, add the peppercorns, cloves, cinnamon, bay leaf and cumin seeds and allow the cumin seeds to crackle.
3.
Add onions and cook till the onions turn translucent.
4.
Add the vegetables and saute for 2 to 3 minutes.
5.
Add the daliya, moong dal, chilli powder, cumin powder, coriander powder, turmeric powder and salt mix well.
6.
Add 3 1/2 cups water, mix well and allow the water to come to a boil.
7.
Pressure cook the khichdi over a medium flame for 10 minutes.