Story Progress
Back to home
Dhabe Di Roti Recipe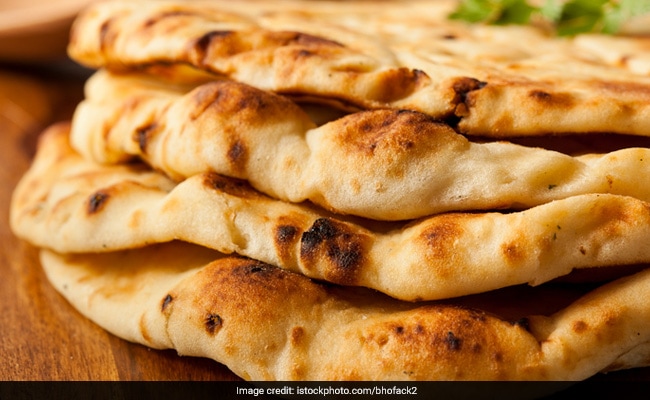 How to make Dhabe Di Roti
About Dhabe DI Roti Recipe: The perfect recipe to have that favourite Dhaba style roti at the comfort of your home. Leavened dhaba special bread cooked in tandoor to have that crispy, tandoori, buttery roti along with any Sabzi of your choice.

Ingredients of Dhabe Di Roti
For Batter:
1000 gram Refined flour
6-7 tbsp Semolina
Blending:
1 tbsp Saunf
10 gram Green Cardamoms
Kneading:
1 tbsp Yeast
6-7 tbsp Sugar
1 tbsp Salt
55 ml Milk
10 tbsp Desi Ghee
1.
Put together refined flour mixed with semolina leaving it hollow in the centre (Well like structure.)
2.
Make powder of saunf and green cardamom in a blender.
3.
In the centre put the remaining ingredients with warm water.
4.
Knead slowly to make it smooth and homogenous dough. Cover it with a wet muslin cloth and let it rest for 30 to 40 minutes till the dough rises well.
5.
Make even sized small balls. Roll with a rolling pin and cook in tandoor till done.
Recipe Notes
Dhabe Di Roti is perfect to enjoy with any Paneer recipe or even Indian Chicken recipes.