Chicken Recipes- Among the many reasons that make Indian food a popular cuisine across the globe, one is the use of aromatic spices that truly give our curries an additional edge. Indian cooking offers a beautiful melange of herbs and spices, and if you are a fan of chicken, the you are in for a special treat. There are many lip-smacking options for you to go all out and indulge from a host of chicken dishes like the classic butter chicken to regional ones like chicken chettinad or chicken 65. The list is really endless, and we are not complaining. If you are wondering how to go about preparing mouth-watering Indian chicken dishes at home, we've got you covered with some of the best chicken recipes here.
Benefits Of Eating Chicken
Chicken cooked in fiery desi flavors is a dream come true for all non-vegetarians. Apart from being a very versatile meat when it comes to cooking, chicken also promises great health benefits. Did you know that the human body can derive about 30 different nutritional substances from just 100 grams of chicken? Apart from that there are other lesser-known benefits of Chicken like:

1. Chicken is a great source of lean, low fat protein.
2. It is also packed with selenium, a chemical known for its anti-cancer properties.
3. The skin of the chicken is known to contain the maximum fat; therefore skinned chicken is preferred by many.

Now scroll down for 29 easy-to-cook, fuss-free and exciting Indian chicken recipes that are sure to light up your evenings. We're talking tandoori Mughlai tikkas, fragrant Nawabi biryani and more.
How To Choose The Best Chicken
Buying chicken can be a tricky task to do. While buying chicken, make sure the chicken parts are tender, moist and plump. The whole chicken and its parts should have a clean smell. Before buying the chicken don't forget to check the date of package and don't buy if there is too much volume of liquid in the package or the chicken seems to be sticky or smells suspicion. The colour of the chicken however isn't really an accurate indicator of the quality as it varies from region to region and depends on the breed and feed of it. However whatever the colour of the chicken is, it shouldn't appear to be transparent or mottled.
Here Are 35 Best Delicious Chicken Recipes To Try At Home:
Chicken is a Punjabi cuisine favorite. Here's the recipe of one of it's most prized Indian dishes. Boneless chunks of chicken lathered with a rich, buttery gravy of cream, tomatoes and spices. This cuisine is definitely worth trying, especially during festive season. So, impress your guests with nothing but the best.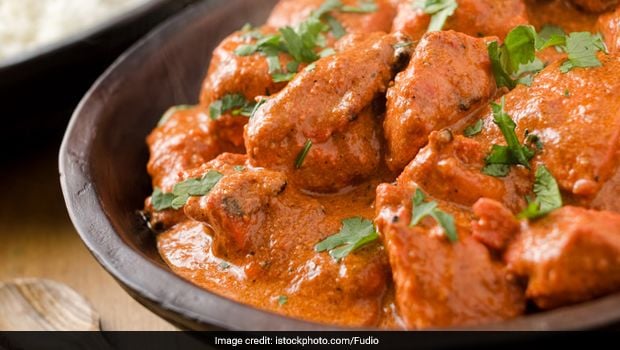 Chicken Recipes:
Amritsari chicken masala is touted to be the prized dish in Punjabi cuisine.
For all the spice fans! Tender chicken spiked with fiery masalas, cooked in mustard oil with the tang of tomatoes to balance the flavours. This spicy delicacy should be teamed with either rumali roti or khamiri roti to balance the spiciness. If you are a die-hard chicken lover, this Indian chicken recipe is for you.

Chicken drumsticks laced with delicate flavors of cream, milk, saffron, rose petals and mild spices. This recipe is not made with oil or ghee; but it will definitely make a great start to your festive cheer. Make sure you garnish the dish with raw almonds that only enhance the dish's flavour.

Indian Chicken Recipes: Creamy chicken at its best, this recipe of Murgh Malaiwala has milk, spices and chicken smothered together without using any oil or ghee.
A crisp fried chicken recipe from 'God's own country'. A family favorite, serve with a generous squeeze of lime. This roasted chicken could be used as a starter for your festival parties and trust it to be the super-hero of your party.

Chicken Recipes: Right from God's own land is this delicious of all with all its tangy flavours.
For the ones who love a fiery palette! Chettinad cuisine from Tamil Nadu is known to be the spiciest cuisine in India. Chicken tossed with southern spices and coconut-y paste. Remember, this one's not for people who do not like it spicy.


(Also Read: 11 Best Chettinad Recipes | Popular Chettinad Recipes​)

Chicken Recipes: From the spiciest cuisine comes the spiciest chicken dish.
A recipe with a melange of flavours - sweet, spicy and sour in one bite! Chicken seared along with bell peppers, tamarind, jaggery, lemon and a home made spice paste. This lip-smacking dish can be teamed with steamed rice or rotis, whichever you'd like the best.

Chicken Recipes: Sweet, spicy and sour in one bite, kadhai chicken is one of the most popular chicke curry recipe in India.
Chicken morsels cooked with pickled onions in a luscious gravy made with chickpeas. A combination of unique flavours. We are sure, your guests would be in for a surprise and how. Serve the delicacy with ajwaini parathas and enjoy!

The oriental chicken lollipops get a desi makeover. Chicken wrapped in rustic spices and fried crisp. A great party starter to impress your guests this festive season. You can serve it with rumali rotis too.
Chicken Snack Recipes: A desi version of your most favourite oriental dish, these chicken lollipops can be the star appetizer at any party.
Straight from a Punjabi kitchen, butter chicken has been an instant hit through the years. Marinated overnight, the chicken is roasted and cooked in tomato puree, cream and masalas. Enjoy the classic creaminess of the dish with this recipe.

Indian Chicken Recipes: Favourite of all, Butter chicken is the quintessential Punjabi dish.
A sumptuous chicken biryani cooked with such precision that none of the flavors are allowed to change color. 'Dum' is a slow cooking method brought in by the Mughals. Food is cooked in a 'handi', the lid sealed with flour and on low heat. The steam thus choked helps to cook the food.
Chicken Biryani Recipe: A true blue Mughlai dish to prepare at home on special occasions.
One of the best non-vegetarian snack recipe to serve as appetizers at dinner parties. Shaami Kebabs are meat kebabs usually made with mutton, but with this kebab recipe you can easily make it from chicken. Due to its popularity, you can find shaami kebabs on most of the restaurant menus, but with this simple step by step recipe, you can cook and relish it at home now. Serve with tangy coriander chutney and lemon wedges for an enhanced taste.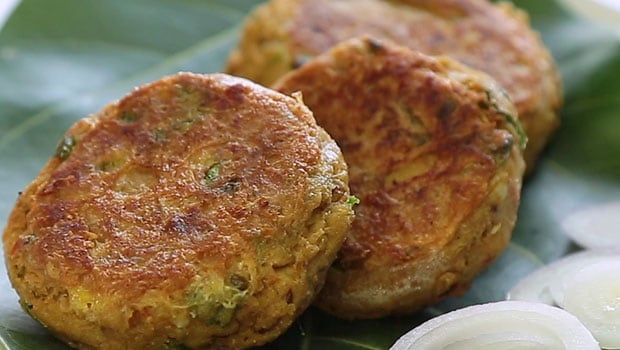 Chicken Snack Recipes: Perfect for a dinner party, Chicken shaami kebab is an easy and quick snack. Photo Credit: NDTV Beeps.
Sumptuous chicken starter for your party at hoe, chicken gilafi kebab has a cover of veggies around the chicken mince, baked to perfection on skewers. Pair with a tangy chutney of your choice and relish in the comfort of your home.
Chicken Snack Recipes: Chicken kebabs cooked in a Gilaf which means a cover. ​
A speciality from Mangalore, chicken sukka has a host of spices combined with the goodness of coconut. This one is a semi-dry dish that can perfectly compliment your dinner table.
Indian Chicken Recipes: A Mangalorean chicken recipe, made using fresh chicken in a host of masalas.
Having a party at home with some bonfire? Here is the perfect snack to begin with! Roasted chicken recipe has dry yet juicy chicken marinated in a host of spicy masalas and roasted to perfection. With the flavour of red chilli, ginger-garlic, tandoori and peppercorn masala along with chaat maslaa and a tang of lime, this chicken recipe is sure to be the star at your snack table.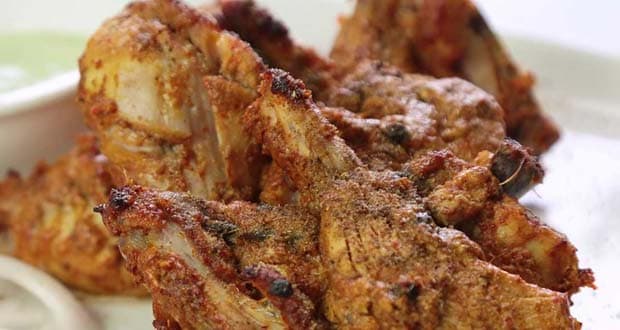 Chicken Snack Recipes: Serve roasted chicken with mint or coriander chutney. P

hoto Credits: NDTV Beeps
A healthier chicken snack to gorge on, baked chicken seekh has mild flavours of onion, ginger garlic, green chillies, red chillie powder, seekh kebab masala and pepper and bakes to perfection! This one is perfectly tweaked according to your diet plans.
Indian Chicken Recipes: Chicken seekh kebabs with mild flavors, baked crisp.
A classic South Indian starter, chicken 65 is the sort of dish that can set your mouth on fire, make your heart beat faster and kick your taste buds to the limit! A deep-fried, crunchy snack with the punchy flavours of curry leaves, ginger, garlic and chillies.
Indian Chicken Snack Recipes: Chicken 65 is a classic recipe but each South Indian state has its own version.
An interesting Indian chicken snack recipe, dahi lasooni chicken has boneless chicken chunks marinated in curd along with cashew nut paste, ginger-garlic and green chillies along with coriander infused with a host of spices. It is then grilled on a charcoal to perfection.
Here is a delicious roll to relish on the go. Packed with the juiciness of chicken chunks and goodness of almonds along with a host of spices all rolled into a wrap. A heavenly treat for your taste buds!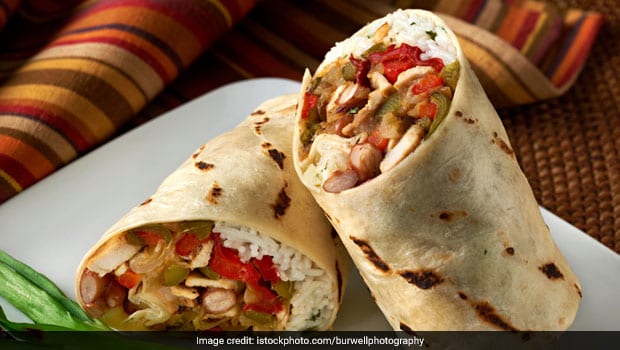 Chicken Recipes: A great chicken recipe to eat on the go.
A heart-warming chicken recipe to cook in the freeing winter season. With the flavourful zesty lemon combined with cream, butter and coriander cooked with diced chicken chunks, this chicken shorba is great to prepare at home on a chilly winter evening and relish while curling up in the blanket.
Chicken Recipes: This chicken shorba is a wonderfully refreshing concoction made with loads of coriander and lime.
A tantalising chicken recipe with a tangy kick of lemon! Punjabi lemon chicken has succulent chicken thighs cooked in a pool of spices and citrusy juices of orange, lime and sugarcane. Pair this delicious chicken recipe with cooked rice for a hearty meal.


Chicken Recipes: Try this tangy and delicious chicken recipe in your next meal.
Dig into the crunchy chicken potli which is the perfect starter for your next party or just a great evening snack in the rainy season.


Chicken Recipes: A spicy meat filling with the dough shaped like a pouch.
With a tang of cranberry puree and a pool of spices, here is a delectable chicken recipe that is sure to tingle your taste buds. Cooked in a luscious cream gravy of yogurt, methi malai cranberry chicken makes for a great dinner option.
Here is a mouth-watering chicken dish for you next dinner party at home! A luscious chicken curry recipe with the addition of curd and a number of spices tossed with boneless chicken chunks that are sure to please your taste buds.
Chicken cooked with bottle gourd and a host of spices such as cardamom, cinnamon, fennel seeds, ginger, chillies and lot more! Al hachi chicken is a Kashmiri dish that can take your dinner table to another level!
Andhra kodi kura or Andhra style chicken curry is a fiery mix of spices, nuts and chicken tossed together for a thick curry that can set your taste buds on fire.


Indian Chicken Recipes: An authentic Andhra recipe full of spice and rich gravy.
A delicious curry recipe made with the goodness of spices, curd and chicken. Pair this with rice or roti and you'll have a sumptuous dinner to relish.
Hosting a dinner party? Here's the perfect starter recipe to pick! Kalmi kebab has chicken kebabs coated in a pool of spices and herbs and cooked on a pan till succulent and golden. Pair with your choice of chutney and serve.


Pan fried to perfect, serve kalmi kebab with a bowl of mint chutney and onion rings.
Packed with the flavours of dried apricots with spices, this chicken recipe can be a great change from the usual Indian chicken curries.
Whether there's a dinner party at home or your cravings for some creamy, juicy kebabs just won't give up, these chicken malai seekh kebabs are perfect to satiate it all. And guess what, you don't need a large tandoor to cook it!
When we talk of chicken wings, the first thing that comes to our mind is the all-time favourite KFC hot wings. Dipping that piping hot KFC fried chicken in your favourite smoky sauce is a heavenly experience! Here is how you can make it at home.
Chicken Dabba Gosht has it all - from macaroni to creamy juicy chicken to eggs bubbling in hot ghee, it is one of those rich and indulgent one-pot meals that send you slurping the moment you look at it.


This sandwich packs a serious punch of flavours. Just imagine butter toasted bread slathered with pungent hot mayonnaise, topped with the crisp bites of chicken and the peppery crunch of lemon-soaked onion.
Here we are sharing some wonderful tips with you to make a quick keema recipe quicker. In less than 30 minutes, you'll have your dish ready to be savoured for lunch or dinner.
One of those magical chicken curry recipe that fill up the maximum amount of anyone's plate at a dinner party. It is rich, creamy, full of spices and has a mouth watering flavour.
Chicken and Methi compliment each other really well. Prepare this delicious chicken recipe for dinner, paired with any Indian bread of your choice.


So go on and indulge! You can try a different recipe every week and surprise your friends and family. If you love spicy food, tweak the recipes according to your taste.
About Aanchal MathurAanchal doesn't share food. A cake in her vicinity is sure to disappear in a record time of 10 seconds. Besides loading up on sugar, she loves bingeing on FRIENDS with a plate of momos. Most likely to find her soulmate on a food app.